Two companies are trying to get ahead of proposed regulatory change in an international market under siege.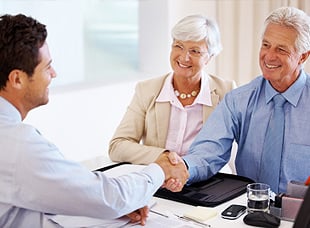 A pair of Australian companies are getting ahead of the game by outright banning or slashing upfront commissions on life insurance policies.

One of the country's biggest independent planning groups, Centrepoint Alliance, is getting rid of upfront commissions for pricey life insurance policies. This follows hot on the heels of insurance giant AMP announcing it is slashing commission for its 3,500 advisors.

In an email to the group's 1,500 advisors, Centrepoint CEO John de Zwart, said the company's new wage structure will axe upfront payments on all life policies sold across the group's advisor network and include level hybrid and level commissions.

Perhaps surprisingly, about 90 per cent of advisors voted in favour of changing the commissions-heavy remuneration structure.

"We also recognize that these remuneration changes will negatively impact on many practices' cash flows over the short term," de Zwart, said in the email to employees. . We will be happy to work with you on transitioning through this change,"

De Zwart's email comes the day after AMP's move to slash upfront commissions to 80 per cent of the first year's premiums.

AMP's CEO, Craig Meller, said advisors will sell life insurance with a hybrid model. It is a change from the current industry structure of commissions between 100 and 130 per cent of the first year's premium.

But AMP's move was given a lukewarm welcome by Australia's assistant treasurer.

The reaction may not bode well for Canadian advisors worried about the developments Down Under.

"What's happened in Australia and England is the value of advice has diminished," said Jorge Ramos, senior estate planning consultant at The McClelland Financial Group at Assante Capital Management Ltd. "Canada was watching that for years and has actually backed off because they've seen the impact of that."

Far from the stated goal of improving advice, the removal or cap of commissions can have the opposite effect.
"They're actually getting worse advice, that's actually the experience they're having now," said Ramos.