Canadian fraternal insurer Teachers Life pursues brand transformation strategy through partnership with Breathe Life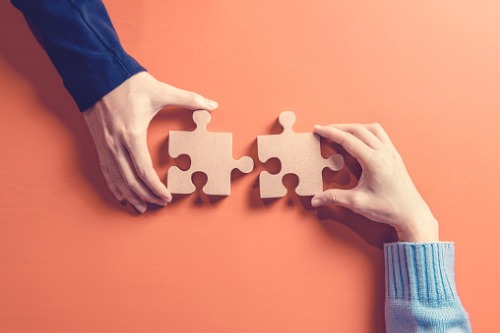 Last year, Breathe Life, a North American software-as-a-service (SaaS) provider for life insurers, raised north of $11 million in capital from private-equity investors and lenders. The objective, according to CEO Ian Jeffrey, was to increase the company's capacity to engage with the large influx of carriers saying they needed help enhancing their online distribution and sales processes.
Six months later, the company has officially been announced as a key pillar in the digital and brand transformation strategy of Teachers Life, a Canadian fraternal insurer historically focused on group insurance for education workers that now has plans for growing in the individual space with innovative solutions for all Canadians.
"I consider Teachers Life to be like an 80-something-year-old startup," said Martha Turner Osborne, chief marketing and sales officer at Teachers Life. "Over the last 5-10 years, we've had a very innovative approach to how we distribute our individual products. As a case in point, Teachers Life became the first North American insurer 7 years ago to launch a digitally end-to-end quote and issuance platform for term life."
Because of those types of innovation, Teachers Life was able to transition into a work-from-home arrangement with little to no disruption in service when the pandemic first hit last year. But while the firm has always been known for customer service excellence, Turner Osborne acknowledged that its online quoting platform has not kept pace with consumer preferences in the last few years.
"We're very serious about continuing our journey as market innovators, which is why we wanted to partner with a best-of-breed provider," Turner Osborne said. "We looked at different platforms, but were very impressed with what Breathe Life had to offer."
From a functional standpoint, Breathe Life stood out because of its ability to track information across carriers and aggregate learnings about what aspects of the distribution process are working. That enables continuous changes and enhancements that future-proof the platform as part of its baseline maintenance – a pain point Teachers Life felt particularly with its previous platforms.
Another point for Breathe Life is its ability to integrate across different sales and distribution channels; a prospect or client in the sales channel who indicates a desire to speak in real time to a licensed representative has the option to do so immediately. The platform also was one of the few to integrate really well with Teacher's Life's marketing functionality, facilitating the ability to nurture prospects, engage in remarketing, and explore social media opportunities, to name some applications.
Finally, the two firms found that they shared a similar client-focused digital orientation. "When we first got to meet the team at Teachers Life, we were so pleased to find a lot of common values, including putting the customer first and working together as one partnership team," said Patrick Viau, chief client officer at Breathe Life. "As we continue to build a strategic platform, we need to have strong partners with the vision and flexibility to bring forward their experience in the industry, but also consider how to make it better for the customer, for the advisors, and for all participants."
Viau said that while conversations across the insurance industry have been dominated by the need to go digital, only a few companies are responding to customers' needs and get to the forefront of technological innovation. While adoption has certainly been rising throughout North America, the level of enthusiasm and supportiveness varies from carrier to carrier.
"We love how easy and constructive all of our conversations with Teachers Life have been," he said.
From her side, Turner Osborne confirmed that CMOs in North American insurance companies – whether they're on the life side or P&C, or working on individual or group products – are accelerating their plans around digitization compared to two years ago. An increasing amount of dollars is being poured into strategic plans for improved digital technology as preconceived notions around the cost of technological investment melt away and a need to accommodate a contactless world.
"Certainly years ago, investing in some of this technology would have been very expensive," Turner Osborne said. "But the reality now is that through SaaS and shared platforms, it's a lot more affordable, and speed to market is much faster. You're also not just taking a little piece of the ecosystem and improving it, either; we're able to leverage Breathe Life's built-in functions like lead nurturing and management which is part of the base offering of the Breathe Life platform. With this much fuller ecosystem that Breathe Life offers us, we're able to do away with some of our other standalone solutions we have currently and reallocate our budget towards this with overall cost savings."
While interest in technology is certainly on the rise, insurers must navigate the space with some care. Concerned about being left behind, many agents and brokers have long resisted calls for sales and distribution innovation, though they're increasingly coming around. And as online account activity accelerates, insurers must also be wary of threats to consumers' personal information, which means tightening cybersecurity even as the lower barriers in their application and claims processes.
"The traditional model of knocking on doors and talking to folks at kitchen tables has been disrupted. It's one of the main challenges for sales and distribution, but it also creates a huge opportunity," Viau said. "Consumers are doing a lot more self-education and speaking to advisors at the time they want. It's not a nine-to-five process anymore; consumers can drink their Saturday morning coffee, ask questions about insurance, and potentially go through an electronic application. This is what Martha and I and the rest of our joint teams are working together toward, to deliver the experience consumers increasingly expect in 2021."
The need for carriers to come through for insureds and members has never been stronger. As Turner Osborne tells it, Teachers Life hasn't suffered a large impact from the pandemic as most of its business up to recently has focused on group insurance for education workers. But as frontline essential workers, teachers are subject to more stress; and while that hasn't translated into an increase in claims, we've seen an escalation in requests for claims forms.
With that in mind, carriers are taking steps to reach more people even as lockdown measures stay in place. Beyond the partnership with Breathe Life, Turner Osborne said Teachers Life has started to roadmap more extensive, innovative and bolder strategic plans for both its individual and group products, including building fully digitized delivery and experiences across both lines of business.
"I think events like the global pandemic force us to be really creative and take a look at how we can rethink and innovate our business models including our service models, product design and distribution," Turner Osborne said. "When you have partnerships like what we have with Breathe Life, innovation really takes on a life of its own. … It starts to really ignite some bolder thinking."