We're not sure if these stories are a reason to worry for humanity or marvel at the stupidity of a few.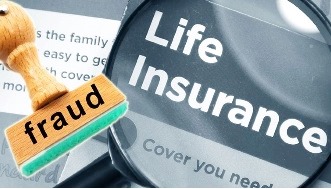 We're not sure if these stories are a reason to worry for humanity or marvel at the stupidity of a few.

Four women, a man and a staged funeral

It's the last thing you'd expect from your mortician firend.

Four California women were convicted of wire fraud after they invented a man, faked his death, and then staged a bogus funeral – complete with actors paid to pose as mourners – in order to claim $1.2 million in life insurance benefits.

The FBI caught up with former mortuary worker Jean Crump, 67; Faye Shilling, 61; Barbara Ann Lynn, 64; and Lydia Eileen Pearce, 35, in 2010 after two insurance companies launched an investigation into their claims.

The four women caused bogus death certificates to be prepared, purchased a burial plot, buried an empty casket, and staged a phony funeral to lend credibility to the scheme. It got weirder after two insurance companies began investigating the claims. The women exhumed the casket, filled it with a mannequin and cow parts, and had the casket cremated. They filed false documents with the County of Los Angeles stating that the remains were cremated and scattered at sea, even though no corpse existed. Crump offered a medical doctor $50,000 to create medical records supporting the fake death certificate.

Advisor fakes death to dodge fraud charges

Despite being an insider, a life insurance salesman failed to get away with a multi-million-dollar insurance scheme.

According to court records Aaron Travis Beaird held himself out as a financial advisor to friends and family and members of his church, the Church of Jesus Christ of Latter-Day Saints for about 10 years. But instead of investing conservatively in annuities and life insurance products, Beaird engaged in a scheme to defraud investors by falsely representing those annuity products and life insurance policies and in some cases appropriating annuity payments and policy premiums directly to his personal use. Beaird created false account statements that he provided to his clients making them believe their funds were safely invested and would be available when they needed them.

In the fall of 2011, Beaird took $500,000 from a client's investment account without authorization and used some of it to purchase a life insurance policy on the client. In June 2012, Beaird filed to receive a death benefit on the policy even though the insured was still living. The insurance company confronted Beaird, and he disappeared from Enumclaw. Shortly after his disappearance, his car was found by a bridge with a suicide note inside. He had also mailed letters to several clients, confessing his fraud and advising them of his intent to take his own life.

Further investigation revealed Beaird had taken a taxi to Seattle-Tacoma airport and flown to Scotland. He returned a week later and was arrested. The loss amount of his scheme is estimated at $5.7 million. He was sentenced to seven years in prison, three years of supervised release, and restitution in the amount of $5,700,000.

Wife helps husband dig up a dead body, burn it and file a claim

There really are no bounds on the power of love… or stupidity.

Molly Daniels, then 25, helped her husband dig up the corpse of a deceased 81-year-old woman dressed her in his own clothes, and burned her beyond recognition in a car wreck.

Daniels then attempted to collect $110,000 from his recently-filed life insurance policy, claiming he had been killed in a car accident.
When state police launched an investigation, they found Clayton Wayne Daniels alive at home––with dyed hair and a fake moustache. His wife was sentenced to 20 years in prison in 2005 for her role in filing the claim.