Convicted robber tries to orchestrate murder for hire plot to collect his mother's life insurance from behind bars.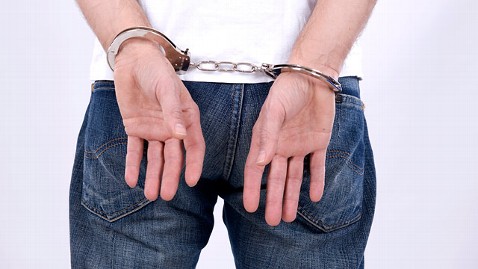 Andrew Silicani won't have to travel far to serve his sentence for his part in a murder-for-hire plot.

The 23-year-old was already behind bars, serving time for a robbery conviction, when he hired a hitman to kill his mom and stepfather to collect $850,000 in life insurance money and property value.

Silicani faces up to 40 years in prison after pleading guilty to four counts of using the mail in his unsuccessful plan.

"I think it's fair to say you'll be looking at some time in custody," U.S. District Judge Nancy Freudenthal told Silicani as she advised him of his rights.

Before he pleaded guilty, Silicani told the judge, "I used the mail, wrote four letters asking for this to be done - for the murders of my mom and stepdad. I understand what I've done. I felt that pleading guilty would be best."

Silicani told Freudenthal he thought of his actions as "a big error in judgment - I'd take it back if I could."

According to an FBI agent's statement filed in court, in November, a confidential source contacted prison staff telling them that Silicani asked the source if he would be willing to murder Silicani's mother and stepfather.

Investigators directed the source tell Silicani to correspond with an FBI agent impersonating a hit man.

Silicani gave the alleged hit man the address and name of his parents and said he didn't want to pay over $100,000 for the "demolition work."

The source told law enforcement that Silicani planned to buy, "a Cadillac Escalade, clothes and jewelry" and was excited at the prospect of the murders.