Research indicates potential health hazards, but people's perceptions may discount risks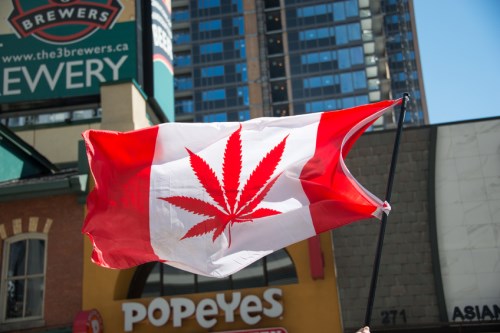 While Canadians will be able to legally purchase and consume marijuana for recreational purposes come Oct. 17, some health professionals are warning of potential risks and attempting to dispel common misperceptions that people may have about the substance.
"Many people are able to consume cannabis safely, but some individuals do experience health effects," reported CBC News.
One possible health effect is dependence, which a 2012 Mayo Clinic paper said amounted to 9% over a lifetime for cannabis users, compared to 32% for nicotine and 15% for alcohol. But according to Health Canada, dependence risk can reach 17% among those who start using cannabis in their teens.
Another risk comes from its possible effects on the brain and nervous system, with numerous outsized impacts on the young. According to Dr. Romina Mizrahi, head of the Focus on Youth Psychosis Prevention Clinic at the Centre for Addiction and Mental Health, cannabis affects the brain's frontal cortex, which controls judgment and decision-making. The Canadian Paediatric Society also released a position paper saying the adolescent brain is particularly vulnerable to damage caused by THC, which is the plant's main psychoactive component.
Mizrahi adds that cannabis use can disrupt the brain's endocannabinoid system, which fine-tunes communication between neurons. THC, as well as other cannabinoids in marijuana, can interact with receptors throughout the nervous system that regulate functions such as appetite, memory, and sleep.
As for motor functions, a recent Health Canada survey found 75% of respondents believe marijuana impairs the ability to drive, but only 50.2% of pot users agree; the percentage dwindles to 41% among those aged 16 to 19. "We know that cannabis use … more than doubles the risk of being in a [vehicular] collision," said Amy Porath, director of research at the Canadian Centre on Substance Use and Addiction.
There are also risks that come from specific modes of marijuana consumption. Cannabis smoking can lead to various respiratory effects like aggravation of asthma; increased wheezing, coughing, and shortness of breath, and increased risk of bronchitis.
Another issue raised by Andrew Monte, a professor of emergency medicine at the University of Colorado's School of Medicine, is the possibility of "stack doses" from marijuana-based edibles. The effects of cannabis come almost immediately when smoked, but take 30 minutes to kick in and can last up to 12 hours after being eaten.