The problem, whose precise causes are unknown, has affected 1,250 products over a recent three-year period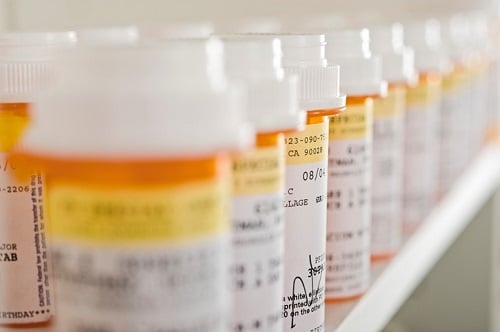 A new report from the CD Howe Institute is shining a spotlight on the ongoing problem of medication shortages in Canada, which medical experts argue is hindering efforts to ensure quality of care, keep healthcare costs down, and reduce delays or disruptions to access for the entire population.
The report titled Assessing Canada's Drug Shortage Problem was prepared by Jessy Donelle of the Institute for Clinical Evaluative Sciences and the Ottawa Hospital Research Institute; Jacalyn Duffin, of Queen's University; Jon Pipitone, a student at the Queen's University School of Medicine; and Brian White-Guay, a practising physician and consultant specializing in family medicine and public health.
Drug shortages have been a problem for Canadian patients, physicians, and pharmacists since 2010. It has affected at least 10% of all active drugs available in Canada. Seventy-seven per cent of shortages involve generic drugs, which compose around 70% of Canadian prescriptions. Around 1,000 shortages have been reported a year, affecting 1,250 products during a three-year period from 2013 to 2016.
"[T]he definition of a drug shortage in Canada continues to be a sore point with industry, which judges it to be too broad," noted the authors. The industry, they say, contends that the definition forces them to report even non-issues, such as temporary backorders in the supply chain, which allegedly results in confusion for healthcare practitioners and undue alarm for patients.
But that's not how the medical experts see it. "As a result of shortages, pharmacists and physicians are forced to substitute products or look for alternative treatments with different medications that might not suit fully the intended clinical indication and patient condition," White-Guay argued.
According to the authors, the exact causes of Canadian drug shortages are unknown; little work has been done to determine their root causes or explore the consequences of Canada's limited ability to satisfy its needs for medicines.
The authors recommended several proactive policy responses, which included:
For Health Canada to provide publicly available and reliable annual reports on the drug shortage problem;
The creation of a clear definition of "medical necessity" to help prioritize continued supply for all Canadians seeking care and spur the creation of an eventual Essential Medicines list;
Nation-wide procurement policies led by provincial health ministers; and
Encourage increased Canadian self-reliance in manufacturing active ingredients and finished drug products, particularly those of medical necessity.
"We urge Health Canada to provide annual reports on the drug shortage problem in an effort to define it, explain it and, above all, solve it," said Duffin. "Only when the causes are identified can solutions be found."