Ottawa is presenting the wrong numbers, according to the head of a policy think tank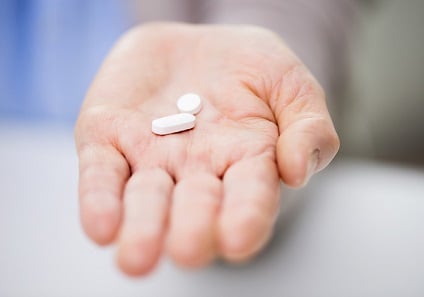 As a remedy to the soaring costs of patented drugs, the federal government is looking at two major policy changes: a revamp of the national drug-price regulation system, and the possible introduction of a national pharmacare program. But the head of a health-policy think tank is calling the issue of patented drug costs a phony excuse.
"[The government's] own data show that current prices have grown slower than inflation, and are below the median of comparable countries," said Brett Skinner, CEO of Canadian Health Policy Institute, in a commentary in the
Financial Post.
Citing a recent study by CHPI, Skinner said that after adjusting for real economic factors like population and general price inflation, the direct-cost burden for patented drugs is actually stable and moderate. At the same time, he noted that the pharmacare proposal "would shift over $25 billion off the provinces and the private sector onto the federal budget," resulting in over $13 billion in new costs for taxpayers.
The government's view, Skinner said, was skewed because drug costs reported by the Canadian Institute for Health Information (CIHI) are bloated. They include spending on patented and non-patented, as well as prescribed and non-prescribed, drugs. In addition, the "costs" reported by CIHI, according to him, also include items like wholesale and retail-price markups, pharmacy dispensing fees, and administrative expenses of public drug plans.
"According to PMPRB, the total direct cost of manufacturers' sales of patented drugs was $15.5 billion in 2016, which accounts for less than 41% of the $37.8 billion in total drugs-related expenditure reported by CIHI for the same year," Skinner said.
The direct cost burden of patented drugs on the public health system, he said, was vanishingly small. Based on data from CIHI as well as the Patented Medicine Prices Review Board (PMPRB), CHPI estimated that direct costs of patented drugs covered under federal, provincial and territorial public drug plans ran up to $5.9 billion in 2016 — only 3.7% of the $159.4 billion in total health spending by all those levels of government that year.
Skinner also cited other conclusions from a recent CHPI report, including findings of near-zero growth of population- and inflation-adjusted costs of patented drugs over the past decade, and a decline in patented drug costs as a share of Canada's total health spending.
"There is no affordability crisis to justify expanding drug price regulation, or a new national government-run pharmacare monopoly," Skinner asserted.
Related stories:
No patented-drug spending crisis in Canada, concludes CHPI
Drug-price reduction plan not backed by evidence, says policy expert