New study suggests the therapy could reduce post-surgery recurrence rates by boosting immunity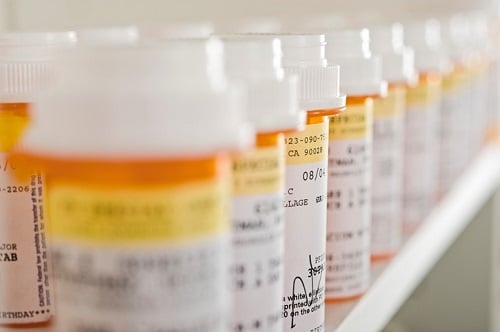 One common problem among cancer patients who undergo surgery is the possibility of relapse; even when tumours are surgically removed, there's a chance that the cancer can come back. In some forms of cancer, recurrence rates can be as high as 90%.
Right now, doctors have the option to prescribe chemotherapy as a means to kill lingering cancer cells, but the treatment could actually end up suppressing the immune system. However, one researcher believes there's a better alternative: administering a combination of erectile dysfunction medicine and the flu vaccine.
"Instead of using toxic drugs that might suppress the immune system, we're actually trying to use drugs that will boost the immune system so that the patient's own immune cells can attack the tumours and hopefully eradicate them," Dr. Rebecca Auer, a surgical oncologist and head of cancer research at The Ottawa Hospital Research Institute, told CTV News.
In a March paper, Auer and her research team described results they observed in mice that got treated with tadalafil, which is marketed under the brand name Cialis, along with the common flu vaccine. The erectile dysfunction medication blocked a type of cell that inhibited the body's natural killer (NK) cells after cancer surgery; meanwhile, the flu vaccine stimulated cancer-killing NK cells.
"This incredibly simple therapy was found to cut the number of spreading cancer cells by more 90% in lab mice," reported CTV News.
Auer and her team have moved on to conduct potentially ground-breaking trials with 24 patients who are going through abdominal cancer surgery at the Ottawa Hospital.
One of the patients, 57-year-old Jackie Fletcher, was diagnosed with liposarcoma in January. Several days before and after her February surgery, she got daily double doses of Cialis; immediately prior to the surgery, she received a flu shot. Auer's team is now observing Fletcher's NK cell levels.
Aside from the promising preliminary results, the new treatment would benefit patients because of its low-cost components; a flu shot costs around $10, while Cialis costs some $10 a day. Auer says Cialis doesn't appear to have side effects for women, but men could experience unintended erections from the erectile dysfunction medication.