VPs discuss AGEman deal and how this can help managers build their business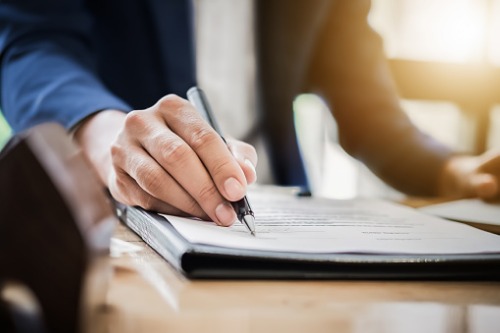 Senior management at Equisoft believe advisors in both the wealth and life insurance space can improve their practices as a result of the company acquiring AGEman Solutions.
Equisoft last week completed the deal for the Montreal-based provider after two months of negotiations and 15 years of working together.
In doing so they are convinced they now have best-in-class technology that can help them streamline the exchange between carriers, distributors and advisors.
Francois Levasseur, vice president Canada, said this complements perfectly Equisoft's front office CRM, financial needs analyst, asset allocation and financial planning tools expertise. However, in order to create the most efficient ecosystem, it needed to control the software.
He said: "The missing content has been the agency management system for the insurance industry and AGEman provides the technology, the best technology, and has a lot of happy clients. We called them all before the acquisition and they were happy."
Equisoft now offers a full set of integrated solutions in Canada: from life insurance carrier core and sales solutions to MGA sales processing systems to advanced front-end tools for advisors and brokers. In a release it said that the uniqueness of this system is that it can connect any Canadian agency with all Canadian carriers through CITS protocol.
Ray Adamson, vice president, business development, said the acquisition is about helping the whole advisory industry optimize, with the goal to induce a ripple effect that in turn benefits the distributor, the advisor and then the client experience.
He said: "With our CRM, we are aggregating data from multiple sources and feeding it into planning tools. For an advisor to proactively manage client relationships, it's a lot easier because you can imagine you have insurance and investments and you've got to go to multiple places to get the data on the holdings and information you need on their policies.
"What we try to do is put it all together into one aggregate and one spot on our CRM so it becomes the first place for the advisor to look. It helps to reach out at appropriate times when policies are coming up for renewal or to do leads analysis updates and KYC updates. It's that awareness that's generated."
Adamson believes such technology is an ideal value-add for advisors, creating more time to build client relationships and reach out to higher-net-worth individuals while at the same time protecting their book.
He said: "Ultimately, optimizing their business is not just about how I can get emails out quicker but how I can put a process together that effectively manages a client relationship so that nobody else is going to be able to walk in that door and take over the client."