Seniors facing longevity risk rush into old-time product with income and survivors-take-all benefit scheme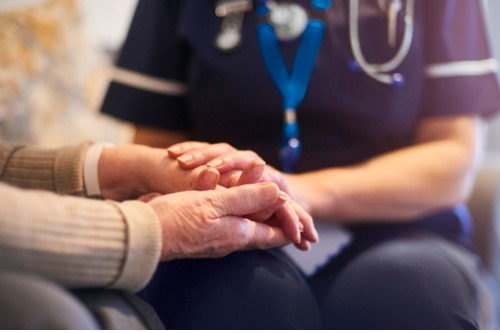 As life expectancies rise around the world, seniors are gripped by the fear that traditional life insurance, pension plans, and annuity products won't be enough to sustain them through retirement. But in one Asian country, a controversial centuries-old financial idea is being revived as a way to combat longevity risk.
"Tens of thousands of older Japanese have flocked to insurance products called 'tontine pensions' in recent years," reported the Wall Street Journal.
According to the Journal, the products are based on the concept of a "tontine," a collective investment arrangement with European roots. Under the classic tontine, investors would combine their assets into an investment portfolio from which they would periodically get payments, which depend on the investment performance and the lifespan of the stakeholders; when participants die, their stake either gets split among the others or stays in the pool until there's just one surviving person to take all the funds.
Under the modern Japanese take, policyholders pay into the system starting in their 50s; they can then collect a lifetime income stream starting in their 60s or later. The products resemble life annuities offered in the U.S., except for the fact that the income for surviving participants stays high because the amount of money returned to those who cancel their contracts or die prematurely is kept low.
"It's kind of like musical chairs," Nobue Yamanaka, a Tokyo-based certified financial planner, told the Journal. The arrangement puts seniors who live well into their 90s ahead financially; those who die or cash out before then lose money, though the customer or their heirs can expect to get back at least 70% of their contributions.
One saver reportedly availed of the "Happiness of Longevity" product offers by Japan Post Insurance at age 55. He will reportedly pay around US$4,000 in annual premiums until age 65, after which he will get US$1,700 yearly to augment his public and corporate pensions, which amount to roughly US$17,000 every year. Should he make it to the age of 89, he'll be past the breakeven point.
The trailblazer for such offerings in Japan is Nippon Life Insurance, which rolled its tontine products out in 2016. Since then, it's reportedly sold 75,000 for one called Gran Age, under which customers who are at least 50 years old are required to pay premiums into the plan for a minimum of three years; they can start collecting distributions anytime between age 60 and age 90.
Copycat products, including the "Longevity Story" from Dai-ichi Life Insurance and the "100-Year-Life Pension" from Taiyo Life Insurance, resonated with customers for whom Japan's ultra-low interest rates are making it hard to survive solely on bond investments or loans.
Tontine-based products have been available to investors in the European Union for nearly 20 years, the Journal reported, adding that regulators in Canada have floated them as a way to help its own aging population.