Carriers are offering enhanced digital access and coverage, but veteran broker sees gathering clouds ahead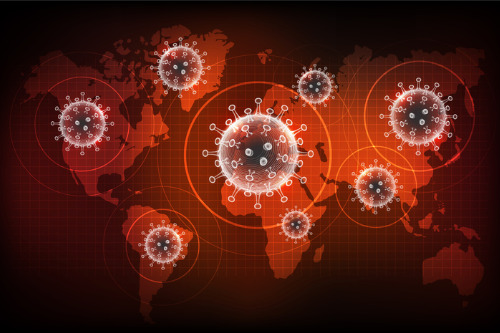 The coronavirus crisis has been a transformative event for business across the world, sending some sectors to their knees while giving others a massive boost. Canada's life and health insurance space has not been immune as the pandemic pushes players to adapt their operations and products at probably the fastest pace ever.
"I've seen the biggest change with respect to digital insurance applications and processes," said Darren Abrahams, principal at SC Insurance. "What was considered a convenience has now become a necessity in order to continue to do business."
In recent years, Manulife has been the most aggressive in terms of providing simplified underwriting among Canada's traditional insurers. But other carriers have followed suit in recent weeks as the usual requirements — long paper applications, in-person medical examinations, and so on — become too onerous, if not impossible to fulfill.
"We are already seeing a change in the way carriers are operating," Abrahams said. "I can see many insurance companies and their different affiliates working remotely now, and they might not have access to the same resources and speed they normally do. Some areas can be a little bit slower, particularly from a servicing standpoint."
Insurers are also relaxing their underwriting guidelines in order to continue to be able to provide Canadians with the coverage they need. In this regard, Manulife is once again leading the pack, offering up to $2 million of coverage without a medical, depending on age and health.
From Abrahams's perspective, there should be no shortage of business in life, health, and disability products in the coming weeks. He cited several possible drivers: people may have an increased awareness of their mortality as they watch the coronavirus crisis take its toll. They may also have the time now to reassess their financial situations and identify the need for additional coverage for themselves and their families.
"Most of our clients have also been adding critical illness insurance to their coverage for the past 10 to 15 years," he said. "Right now, COVID-19 isn't among the listed conditions on those types of policies, but it does certainly bring to light how important that kind of protection is. And carriers are raising coverage limits for no-medical critical illness and disability insurance, similar to what's happening with life insurance."
While insurers are offering more flexibility and coverage at the moment, the liability risk they face is also increasing during the pandemic.
Depending on how long the lockdown drags on, there's a real possibility that people with mental health issues get worse; stress from emotional and financial challenges could pile up, resulting in more disability claims as well as death claims from suicide, or other medical conditions that might not receive the usual treatment. Claims relating to physical disability could also rise, as lack of access to therapy could cause otherwise minor chronic conditions to develop into crippling infirmities.
And then there's the potential for risk contagion from outside the life and health insurance space. With non-essential businesses across the country being ordered to shut down for the sake of public safety, commercial insurers are faced with an unprecedented tsunami of business interruption insurance claims.
"Decisions to be made based on business interruption insurance could have a huge impact on some reinsurers," Abrahams said. "Those reinsurance companies could end up in a very, very difficult position, which would have significant implications on the life and health insurance insurers that they work with."
With all that in mind, he said it is entirely possible that life and health insurers will want to contain their future liabilities. For consumers, there is one important takeaway: if they need life, health, disability, or critical illness coverage, now may be the time to get it.
"We may see insurers shutting the door on new business, or at least getting more restrictive or increasing rates at some point," Abrahams said. "With that said, the pricing and quality of our products has never been better, and they just became easier to obtain. Hopefully, this represents a sustained trend in simplified applications and underwriting, which will help the industry in the long term."