Poll of working Canadians living with health issues exposes negative impact as pandemic raises barriers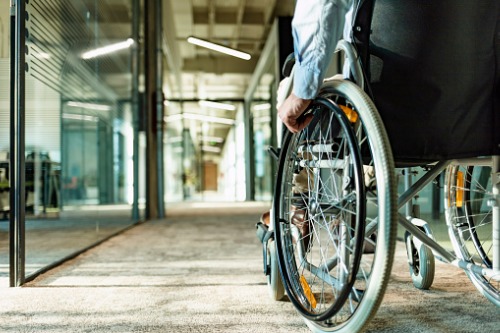 Even as the world looks to turn the page on the global COVID-19 pandemic, working Canadians are still confronted with severe challenges – and for those with a disability or pre-existing health condition, the situation has been even more dire.
Drawing from a recent Ipsos poll of 1,001 working Canadians, RBC insurance found that as many as 40% suffered a decline in their physical health over the course of the pandemic, largely due to the inability to socialize (cited by 72% of respondents) and work-related stress (52%).
The inability to visit a doctor or health care clinic was also an issue for workers, though the impact was uneven across different segments. While less than half of employees without a chronic health issue (47%) said cited it as a factor behind declines in their condition, nearly two thirds of those with a chronic health issue (67%) said the same.
"The survey really highlights the numerous difficulties the pandemic has had on the health of working Canadians, while also shedding new light on the barriers experienced by those living with a chronic health condition or disability," said Julie Gaudry, head of Group Benefits at RBC Insurance.
Nearly three fifths (58%) of Canadian workers with a disability or chronic health issue said their condition would be much worse were it not for their workplace benefits plan. However, 40% also said their unique needs have also led them to face challenges in trying to access their employers' group benefits.
Among the respondents who have group benefits or private coverage, those living with a chronic health condition were more likely to agree that being able to connect with mental health supports is useful, compared to their counterparts who don't have a health issue (64% vs. 50%).
"We've already seen an increase among Canadian employees that are interested in using virtual tools to address mental health challenges throughout the COVID-19 pandemic," Gaudry said. "When workers with chronic health conditions or disabilities are willing to access virtual care, they can avoid many of the obstacles to getting care."