Organisation writes open letter to Prime Minister demanding "comprehensive, co-ordinated" action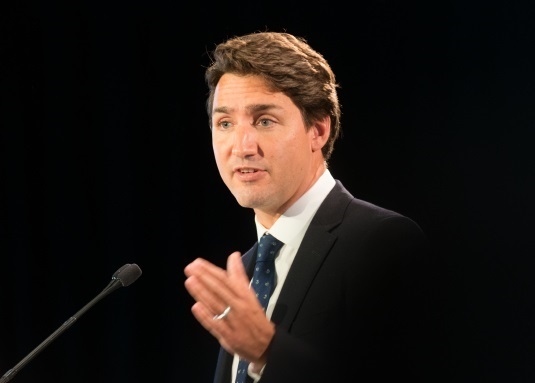 Diabetes Canada marked World Diabetes Day by writing an open letter to Justin Trudeau on behalf of the 11 million people in this country affected by the condition.
The organization said that with five million diabetics and six million at risk of developing it, the disease has reached epidemic proportions in this country.
With November Diabetes Awareness Month and today World Diabetes Day, Prime Minister Trudeau was urged to instigate urgent "comprehensive, co-ordinated" action to bring about the required changed.
The letter said: "Since 2000, the number of Canadians with diabetes has doubled, such that now one Canadian is diagnosed with the progressive, chronic disease every three minutes. Canadians at age 20 face a 50% chance of developing diabetes in their lifetime. For First Nations people in Canada, that risk is up to 80%.
"Without urgent action, millions more Canadians will develop diabetes and suffer its debilitating complications. Diabetes contributes to 30% of strokes, 40% of heart attacks, 50% of kidney failures requiring dialysis, 70% of non-traumatic limb amputations and it's a leading cause of blindness.
"Beyond the immeasurable human toll, most Canadians with diabetes pay more than 3% of their income on prescribed medications, devices and supplies. Treating diabetes costs our healthcare system – and therefore every tax-paying Canadian - $28 billion per year. Within a decade it will soar to $40 billion per year."
As part of the month-long campaign to raise awareness, Diabetes Canada – in partnership with Sun Life Financial and supported by Novo Nordisk – is encouraging everyone to visit DiabetesTest.ca to take the online CANRISK test and learn their risk level for developing type 2 diabetes.
The campaign also takes a playful look at the misconceptions people often have about type 2 diabetes and reminds people they may be at risk even if you don't fit the stereotypical model of someone with the disease.
The organization also launched the 21 Day Challenge to End Diabetes, encouraging Canadians to form a new, healthy habit for 21 days while challenging others to do the same. By taking part in this fundraiser, Canadians will improve their health and help end diabetes by raising vital money to support diabetes research, education and support programs.
Building strong habits includes: increasing physical activity; improving nutrition; weight management; stress management; and maintaining healthy blood pressure.
"With a staggering one in three Canadians already living with diabetes or prediabetes, including an estimated 1.5 million with undiagnosed diabetes, we must take action now to stop the growth and impact of this disease," says Rick Blickstead, president and CEO of the CDA. "Diabetes Awareness Month and World Diabetes Day are times to shine a spotlight on diabetes, educate Canadians about the disease, and help all of us find out our level of risk for type 2 diabetes so we can take action."