The group is asking the province to only cover children who are not covered by private insurance plans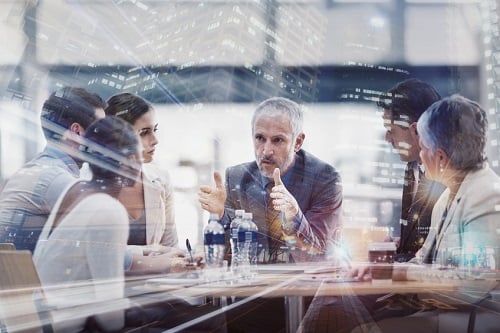 A cystic fibrosis advocacy group is arguing that OHIP+, the youth pharmacare plan Ontario started this year, is wasting millions of dollars and holding back broader access to a host of potentially life-saving drugs.
"It's a disturbing waste of desperately needed public funds," said Chris MacLeod, founder of the Canadian Cystic Fibrosis Treatment Society, according to CBC News. The program provides all Ontarians aged 24 and below with free coverage for more than 4,400 drugs.
MacLeod is urging the Wynne government to change OHIP+ so that only children without private insurance coverage would be included. By doing so, he said, the province would have the chance to offer a wider variety of drugs to young Ontarians who could not rely on coverage through their parents.
"Stop paying for the meds that were already paid for through private coverage," he said Tuesday at a news conference sponsored by Progressive Conservative MPP Jeff Yurek. "Let's use the system to actually deal with the life-saving, game-changing drugs that are hard to get."
Among those drugs is Orkambi, which was approved for the treatment of cystic fibrosis patients in January 2016. According to Cystic Fibrosis Canada, clinical evidence has shown that the drug can improve lung function, reduce lung infection flare-ups and reduce patient hospitalizations.
But in 2016, the national Common Drug Review (CDR) recommended against including Orkambi in public formularies.
The drug costs around $250,000 per year, which MacLeod acknowledged presents numerous issues. But he was also dismayed that the province hasn't been willing to negotiate with Vertex, the drug manufacturer, to possibly lower the price.
"We just ask that people get to the table and negotiate a deal with the drug company," he said.
While Cystic Fibrosis Canada has no firm projections on the number of people who might be able to get Orkambi if it were included in OHIP+, MacLeod estimated it would include "a couple hundred" youngsters in Ontario.
Ontario's Ministry of Health has responded to criticisms, admitting that some patients "may be experiencing some issues in the early stages of OHIP+ implementation."
On the specific issue of Orkambi, the ministry said it is relying on the rigorous drug review process that informs provincial governments across Canada. Governments in England, Scotland, and Australia also do not cover the drug publicly, it added.
In February, Vertex submitted a new application to the CDR for Orkambi; the drug is set to be reviewed in July. Ontario said it will work to move the file "expeditiously."