Experts are raising concerns over universality and quality of care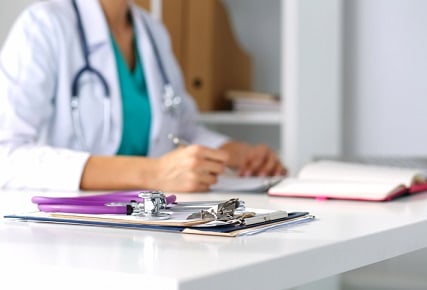 Virtual platforms that link family physicians and patients with minor issues online are opening across Canada, which some critics say goes against the principles of consistent access to and quality of care.
Over the last year, more than half a dozen technology firms have launched apps providing virtual consultations, according to CBC News. Among them is Toronto-based Maple, a telemedicine platform where Canadian patients can consult doctors for common ailments such as urinary tract infections as well as prescriptions for non-narcotic medications.
"It's an Uber model," Dr. Brett Belchetz, CEO of Maple, told the news outlet. "The doctors are billing the patient but we are a facilitator."
The platform has accommodated around 6,000 patients so far. Since the patients and the doctors do not meet in person, the consultations are not covered under public health plans. Patients using Maple pay fees starting at $49; they can also pay $580 for an annual family membership that includes unlimited consultations.
The fact that patients pay a fee is a concern to Aude Motulsky, a research scientist at the University of Montreal Hospital Research Centre and a professor at the School of Public Health.
"We have to understand that this is a breach in the universality principle of the health-care system, because in most of these applications you have to pay to have access to the service," Motulsky said.
The universality principle states that access to care should be based on a patient's need rather than their ability to pay. "[When these clinicians are] busy answering or doing these consultations, they're not taking care of their own patient or they're not seeing new patients," she said.
Another concern is continuity of care. The physicians on the platform don't have access to the patients' medical histories, which Motulsky said casts doubt on the quality of care that is provided.
"It is really important in some cases, for chronic conditions, for example," she said. "Some patients have a tendency for doctor shopping, so it is really important to make sure these clinicians are going to have access to [medical record] information to have high quality of care."
Dr. Monika Dutt, a family physician in Sydney, NS, and chair of Canadian Doctors for Medicare, also questions the idea that patients benefit from quicker consultations on a mass-service platform.
"Just because you can access something quickly and get a prescription faster, and get care faster, it's not necessarily a good thing," she said. "We need to make sure it does benefit the patient and makes sense within the system."
According to Belchetz, Maple can guide people to care, just as doctors can provide advice and counselling in a real-life setting. However, doctors on Maple are not able to refer patients to specialists.
Related stories:
Virtual therapy now available to Ontario residents
Increasingly popular Ontario virtual clinics find space in legislative gap