Poll confirms pandemic-driven change in consumer attitudes, but perceived obstacles to buying remain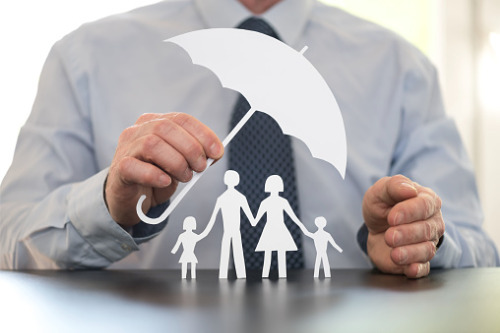 As the COVID-19 pandemic slowly threatens to become a fact of life, more Canadians are recognizing the importance of having life insurance coverage.
In its Canadian Life Insurance Landscape: Pandemic Checkup survey, online insurance brokerage PolicyAdvisor found the pandemic is causing most Canadians to feel anxious about their financial future – but not at the expense of their life insurance. More than three quarters (77%) of respondents said they'd cut discretionary expenses like entertainment and eating out over the holidays, but just 13% said they'd be cutting back on their life insurance premiums.
Almost two thirds of participants considered life insurance as one of the most important types of coverage to have during the global pandemic (64%). Nearly the same number said that it's more important to them now than before COVID-19 (63%), and that they depend on their group benefits for life insurance coverage (65%).
As indicated by recent research from the Conference Board of Canada, 12% of companies making layoffs due to COVID-19 aren't planning to extend workplace benefits to laid-off employees. That may leave some Canadian households vulnerable as they face a substantial insurance shortfall. All told, 44% of the respondents to PolicyAdvisor's survey said they plan or have already purchased more life insurance coverage because of the pandemic.
"The results confirmed what we were seeing on a daily basis," said Jiten Puri, founder and CEO of PolicyAdvisor.com. "There has been an urgency to get life insurance coverage now that many people know how quickly they may need it."
Still, some factors are getting in the way of Canadians' plans to get life insurance. Among those polled, the top reasons preventing them from buying additional life coverage at the moment include:
A perceived inability to buy it online;
The cost of life insurance; and
The complexity of life insurance
The respondents also cited other barriers including the time commitment involved, medical testing requirements, and the absence of an advisor they could trust. Online fulfillment appears to be the solution to many of these problems, as 52% of respondents said it would make them more likely to buy life insurance.
"The sad truth is that many Canadians still feel in the dark when it comes to comparing and buying life insurance, especially in the age of social distancing," Puri said. "With a digital broker, you can do your life insurance application online, with easy-to-understand product descriptions, and transparent price comparisons."