As trial concludes, Life and Health Professional finds out about the health insurance implications of naturopathy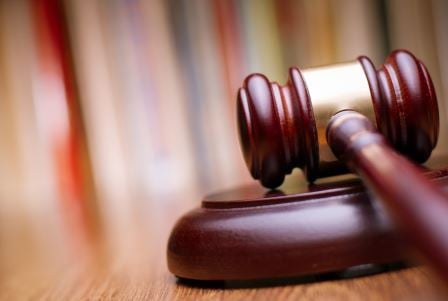 It's a tragic story – a 19-month-old passed away in Canada back in 2012 as a result of bacterial meningitis. However, now the case has taken a new twist as the deceased's parents were convicted, in a trial in Alberta, of failing to provide the necessities of life to their toddler son.

The boy, named Ezekiel, passed away after being sick for around two and a half weeks, during which his parents gave him natural remedies and smoothies at home believing he had flu and reached out to a friend, a nurse, for advice who told them she thought the boy had meningitis. However, the parents chose to visit a naturopathic clinic and pick up Echinacea instead: although there are conflicting reports about whether they spoke to the naturopathic doctor or not. The boy later stopped breathing and, after being rushed to hospital, he passed away.

His parents, David and Collette Stephan, were convicted earlier this week, while the Alberta Health Professions Act is said to be investigating Tracey Tannis, the naturopathic doctor involved, after her conduct was called into question. She claims that she was with a patient when a clinic worker told her a mother was on the phone asking about treatment for meningitis – and states she told the worker to "tell the lady to take the child to emergency right away."

However, the worker in question, Lexie Vataman, testified that when Collette Stephan later arrived at the clinic she introduced her to Tannis and that Tannis asked her to make the Echinacea mixture.

The story has prompted widespread debate about the use of natural remedies, which are meant to stimulate a body's healing power to fight the cause of diseases. However, where does the health insurance industry stand on the issue? Life and Health Professional spoke to Joan Weir, director of health and dental policy at the Canadian Life and Health Insurance Association to find out.

"Generally, most insurers will reimburse plan members for the services of regulated naturopathic doctors," she said. "This would be restricted to the five provinces where naturopathic doctors are licensed/regulated: Ontario, Manitoba, Saskatchewan, Alberta and British Columbia. Some insurers will also recognize licensed naturopathic doctors practising in provinces where there is no regulation yet, such as Nova Scotia, where the Nova Scotia Association of Naturopathic Doctors organizes NDs in that province.

"The benefit would pay for services such as an examination, products that were prescribed and dispensed by the ND, and tests that were ordered by the ND. The benefit would likely be limited to an annual maximum, such as $500.00."

However, what if someone were to use natural remedies rather than prescribed treatments and ultimately their condition worsened? Could this be deemed as negligence and negate a potential pay-out?

"Given that any products or services that would be paid for by an insurer would have to be authorized and delivered by a naturopathic doctor, and are limited in $ amount, the claim would be paid to the maximum allowable as insurers rely on the fact that a regulated professional has authorized it," commented Weir.

"An individual could not go into a natural health store, purchase a product, and expect to have it reimbursed under their naturopathic benefit as it would need to have been authorized or prescribed by their naturopathic doctor. In the case of individual purchase, these claims would be declined."

Where do you stand on the use of natural remedies? Leave a comment below with your thoughts.