Robo-advice has already entered the financial advice arena and now it could impact life insurance too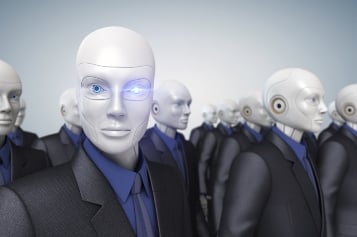 Regular readers of our sister publication
Wealth Professional
will be well aware of robo-advice and the ongoing debates about whether robotic platforms could ultimately replace human financial advisors. Well, now the story has crept into the life insurance sector too.
An
Ernst and Young
report which we covered earlier this week (see
Life Insurance behind on innovation
) is making life insurers across Canada examine the way they do business as it hints that consumers will be increasingly looking towards digital offerings.
Robo-advice has become extremely popular for wealth management, particularly among those who want to invest but do not necessarily have high net worth. Now it appears that robotic advisors could play a similar role in the life insurance arena, especially in terms of reaching clients with lower investable assets and Millennials.
The report outlines that: "Both millennials and mass-affluent consumers, in particular, are seeking the latest digital tools, such as on-demand insurance apps and robo-advisers for automated, algorithm-based financial advice."
Now a
Globe and Mail
report has examined the issue further. The publication quotes Janice Deganis, an insurance leader for EY stating that this is a "key time for innovation among insurers in Canada". She goes on to state that "life insurers need to make innovation a priority".
In addition, the publication quotes Joe Canavan, a former CEO of Assante Wealth Management, as stating that there are already two global players looking to launch robo-advice insurance services in Canada.
So now we want to know what you think? Would you welcome the arrival of robo platforms in the insurance space; or are they a threat to human advisors or potentially even a risk for consumers? Leave a comment below with your thoughts.