Veterans may be targeted for aggressive prescriptions of more expensive pot variants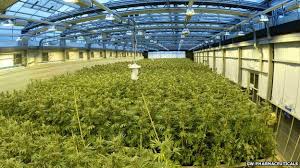 Citing a 2015 report by the Auditor General, a
Vice News
report says that costs paid by the Canadian government for medical marijuana has become the highest-cost item under its Health Care Benefits Program.
Contributing to the problem is a 15-fold increase in the number of retired soldiers claiming medical pot from the government – from 112 in 2013 to 1,762 this year. Over that time, the costs surged disproportionately from $400,000 to $20 million.
Declining to address the root source of the spike, a spokesperson from Veterans Affairs Canada has identified three reasons at play: the total number of beneficiaries accessing the marijuana for medical purposes, the amount they are availing of, and the cost paid for the product they use. The department is also concerned that doctors and marijuana producers prescribe and dispense the substance too liberally to possible PTSD sufferers who already take other medication.
Vice News
cited the cases of two vets who dealt with Aphria and Cannway, licensed marijuana vendors who marketed themselves specifically to veterans. In both cases, the vendors pushed expensive variants; the soldiers realized this and requested a switch to something cheaper, and were told not to worry because the government was getting billed for it.
"That $3 [difference in price, per gram] might mean the difference in the service that another vet needs, and [is] not getting," said one of them. "That's not right. That's not fair."
A common scenario involves selective website displays, whereby cheaper pot variants are withheld from buyers who log on via registered veteran accounts. According to MedReleaf spokesperson Brad Cotton, their company does this because veterans had been unhappy with the cheaper options and they were produced in low quantities.
Cannabis producers also get additional revenue from referrals from consultant clinics, which have managed to increase their patient base significantly. In one case, a book consisting of seven veterans prescribed 1,560 grams of marijuana ballooned to 115 patients prescribed more than 200,000 grams in just two years.
A source from the Veterans Affairs department also reported that the federal government is taking notice of the small number of doctors at the core of the marijuana prescription system. The Auditor General noted that in 2015, a single doctor wrote scripts for more than a quarter of all veterans; the following year, more than half of the prescriptions were handed out by just four physicians.
As a matter of official policy, Veterans Affairs allows for doctors to prescribe marijuana, but doesn't recognize the medical purpose of the drug.
Related stories:
Could pot combat opioid addictions?
Pot grows in popularity but tobacco use down, says StatsCan