Payments relate to life insurance policies organized under a split-dollar agreement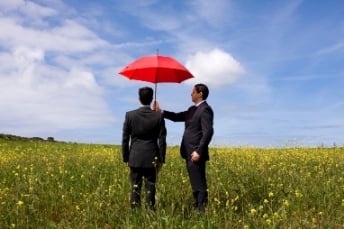 It may seem like the remnant of another era, but cable giant Comcast has now paid $490 million under life insurance policies attached to founder Ralph Roberts and his wife Suzanne.

According to a Bloomberg report, the payments are linked to life insurance policies that were organized under a split-dollar arrangement, which was a method used commonly in the past to help key executives secure larger death benefits. They have since suffered a drop in popularity as they contain many similarities to interest-free loans which have faced an array of regulatory scrutiny.

In 2002, the Sarbanes-Oxley Act stopped companies from extending credit to their main bosses and at this point Comcast stopped the payments it was making on Roberts's policies before presenting him with a $14.4 million stock award in 2004. Bonuses to cover his share of the deal continued until he died according to regulatory filings – and Suzanne Roberts was paid $30 million to cover premiums and related tax costs.

In addition, Bloomberg reports that when Roberts died last year Comcast came to the conclusion that it was in its best interest to eliminate the obligations associated with the policies as the tax costs and annual premiums would be "significantly greater" each year because of the age of Roberts's wife.

What followed is that Comcast paid $164 million to trusts that had been established for Robert's beneficiaries so that they could acquire the remaining policies when his wife dies – while a further $326 million was paid to Suzanne Roberts to settle premium payments and future taxes.

According to the newswire, while the amount seems very high, Comcast can expect to get the bulk of the money back over time. It should receive around $215 million from the cash surrender value of the policies when they lapse - $51 million of which comes from previously paid premiums. Meanwhile, it should generate around $121 million in the form of tax benefits.

Ralph Roberts died last year aged 95 having established Comcast as the largest US cable TV operator.