A new administrator will be taking charge of the company's group plans in Quebec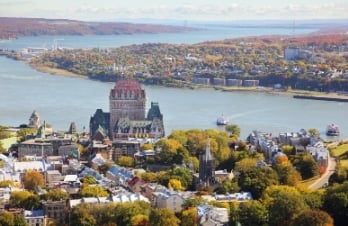 The Co-operators Life Insurance Company and Medavie Blue Cross have entered into a group-benefits joint venture. Medavie Blue Cross will administer the current and future group benefits policies for The Co-operators' Quebec-based plan sponsors.
A Canadian cooperative with more than $47 billion in assets under administration, the Co-Operators offers clients various insurance products, including life and travel, as well as investment products. The company is known for its community involvement as well as a commitment to sustainability.
"This venture allows us to maintain a competitive group benefits package for our Quebec-based clients, while continuing to focus on supporting the communities in which we do business," said Kevin Daniel, executive vice president and COO at the Co-operators Life Insurance Company.
Medavie Blue Cross is the leading member of the Canadian Association of Blue Cross plans, which altogether provides coverage to over seven million Canadians. A not-for-profit organization, it delivers health, dental, travel, life and disability benefits to individuals and organizations. It also administers various government-sponsored health programs.
According to Daniel, a key factor in the decision to partner with Medavie Blue Cross was its commitment to supporting health and wellness in the communities it serves.
"I look forward to working collaboratively with The Co-operators in the coming months to ensure a smooth transition for our mutual clients," said Eric Laberge, president of Medavie Blue Cross.
Related stories:
Insurers' health benefit costs rising faster than inflation, says report
Insurers need to look more at chronic conditions to limit plan costs