The government is being taken to court after person pays $7,500 for sex change surgery.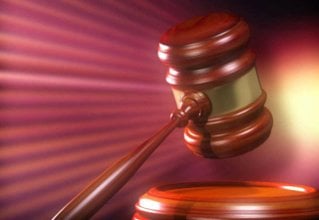 Chrystofer Maillet is taking the Ontario government to court to challenge a Health Insurance Act regulation that forces trans people to obtain approvals for sex-reassignment surgery from only one clinic in the province.

In what should lend weight to the arguments of advisors advocating a private or tiered health system, Maillet paid nearly $7,500 out of pocket for a double mastectomy as part of the transition from female to male. Ostensibly it's an expense that would be covered under a health care system allowing for so-called duplication of coverage.

The Ontario Health Insurance Plan covered Maillet's hormone therapy, but in order to get coverage for sex reassignment surgery he would have had to wait for approval from the overburdened Adult Gender Identity Clinic at the Centre for Addiction and Mental Health.

Maillet argues that the requirement is a violation of his rights in forcing trans people from all over the province to obtain approvals for sex-reassignment surgery from only one clinic in Toronto.

Wait times for an initial appointment can take about 18 months with dates for surgery even longer than that after patients go through an individually based process that determines their readiness for the surgery.
Demand for the procedure is growing, with 680 people, as of last month, waiting for appointments at the clinic, the vast majority of them seeking consent for publicly insured sex-change operations.

"This regulation, in my view, is a relic," Maillet's lawyer, Tim Gleason said to the Globe and Mail. "It's a relic of a past that's rooted in ignorance and bigotry. This regulation treats transgender people differently than other people, exclusively on the basis of their gender or their sex … it can't be justified."
Maillet underwent the surgery in March 2013, extending his line of credit to cover the $7,401 cost of a double mastectomy.

"The applicant's wait for [sex reassignment surgery] during his transition caused serious suffering and hardship," the court application reads. "During this period, the applicant was isolated and suffered extreme depression."

Maillet received retroactive approval from CAMH nine months after his surgery, but OHIP denied his claim because the regulation clearly states patients must obtain approval before, not after, their procedures.