Standardized testing could help producers and patients make informed decisions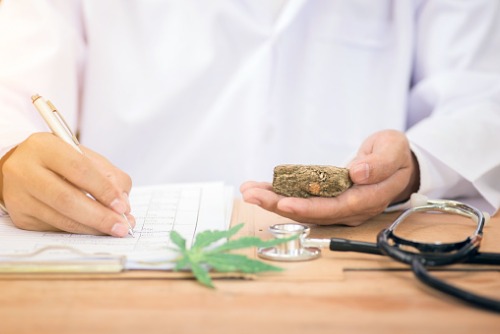 Canopy Growth Corporation has entered into a collaboration agreement with Molecular Science Corporation (MSC), a Canadian laboratory-services company. Under the agreement, the two will pioneer new and standardized methods to test cannabis.
The tests will be designed to analyse the potency and terpene profiles of different strains, as well as determine pesticide, heavy metal, and mycotoxin content as required under Health Canada's regulatory standards. With the new methods, the two companies hope to generate information that can help patients make informed decisions about the cannabis they consume, and let producers make informed decisions about their practices.
"Trust is key to success in the cannabis industry and this collaboration to advance scientific research and testing is key to earning and keeping the trust of our patients and future customers," said Canopy Growth President Mark Zekulin. "We're working to make testing practices faster and more consistent while driving enhanced accountability as well as visibility into the cannabis supply."
MSC will provide testing equipment, including a fully developed mobile testing lab — an industry first — and two skilled analytical scientists, to focus on the research. Meanwhile, Canopy Growth will provide access to its Health Canada-certified lab, national infrastructure, industry knowledge, and diverse supply of medical cannabis.
"We are delighted that Canopy Growth has selected MSC to contribute to its internal quality testing programs and is committed to working with us to develop methods for analytical data collection using mass spectrometry," said Brigitte Simons, VP for Laboratories at MSC. "We're pleased to assist Canopy with the molecular characterization of plant strains ensuring certified ingredients and absence of pesticides and mycotoxin contaminants."
Related stories:
Canadian medicinal pot firm announces new strategic partnership
Is insurance the key to medical pot's future?