Advisors have a lot of work to do if numbers from a new study are anything to go by.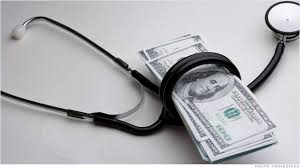 New numbers show advisors have their work cut out for them in educating Canadians about the true cost of health care.
According to the findings from Sun Life's 2014 Canadian Health Index, 89 per cent of Canadians believe they are fully covered for all costs associated with hospital stays and psychiatric treatment.
"Canada's health insurance system was set up to respond to people's need for it, rather than for their ability to pay for it," said Brigitte Parent, Senior Vice President, Individual Insurance and Wealth,
Sun Life Financial
Canada. "However, our research revealed that a large majority of Canadians are not aware that not everything is covered by their provincial health insurance."
Additionally almost four out of five Canadians say that they do not expect to pay out of pocket to cover costs associated with:
nursing home/long-term care residence (79 per cent)
hearing aids (78 per cent)
home care (76 per cent)
To help Canadians understand what governments, employee benefit plans and personal insurance cover, Sun Life has released a series of provincial healthcare funding guides.
These comprehensive guides outline and detail coverage options, personal costs and other key considerations for six common health events or services: disability, home care, long term (nursing home) care, palliative (end-of-life) care, prescription drugs and travel emergency medical.