The counterfeit pharmaceutical market is estimated to be worth $200 billion annually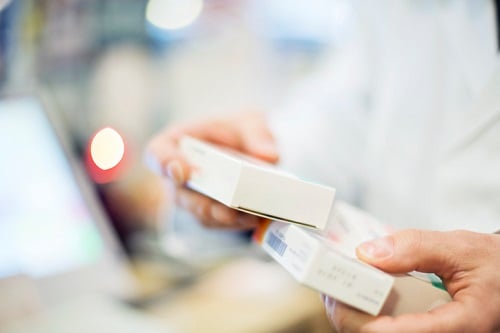 A new report published by the Fraser Institute is urging policymakers to act against the growing threat of counterfeit pharmaceutical drugs in Canada.
"Masquerading as curative medicines, counterfeit pharmaceuticals are increasingly prevalent and profitable," said Kristina M.L. Acri née Lybecker, Fraser Institute senior fellow and author of the report. "These drugs may contain no active ingredient, harmful ingredients, the wrong drug, the wrong concentration, the wrong dose, or drugs past their expiry dates."
According to Acri, the counterfeit pharmaceutical trade could be worth up to $89 million a year in Canada; around the world, it's estimated at $200 billion annually — only slightly less than the $246 billion market for illicit drugs.
"[R]ecent incidents point to the presence of counterfeit pharmaceuticals in Canada in both the legitimate supply chain as well as in the illicit drug trade and in illegal internet pharmacies," she said. More rarely, such ersatz products have also been reported at licensed brick-and-mortar pharmacies. The examples cited in Canada included medications for erectile dysfunction, blood pressure, and oxycontin.
The report cited several factors contributing to the rise of pharmaceutical counterfeiting around the world. These included the growing inclusion of under-regulated wholesalers and repackagers in the drug-supply chain, the high cost of prescription drugs, vast international price disparities for the same products, and a lack of regulations and criminal sanctions specific to counterfeit drugs. The proliferation of internet pharmacies was also cited as a major contributor.
Within Canada, the demand for counterfeit pharmaceuticals is compounded by misuse of prescription drugs. On the supply side, drug shortages were also an issue, with over 750 products — including epilepsy drugs, chemotherapy drugs, painkillers, and anesthetics — reportedly posted on the Canadian drug shortage registry as of 2016.
Inadequate regulation of illegal activity — particularly in the case of online pharmacies, which can simply move, change their name, and continue their operations — was also flagged as a major cause. Aside from noting gaps in determining the countries of origin for imported drugs, the report said the penalties in place are inadequate; sanctions provided for under the Food and Drugs Act include a maximum penalty of no more than three years imprisonment or a fine not exceeding $5,000, or both.
"This study makes several recommendations to limit the growth of pharmaceutical counterfeiting and protect patients, providers, and manufacturers," Acri said. "Raise public awareness, improve regulatory oversight, regulate pharmaceutical transshipments, increase criminal sanctions, implement global harmonization, and pursue an international treaty."
Related stories:
Ontario's healthcare system losing over $100 million yearly to pharmacy fraud
Report urges lower dosages, shorter regimens for opioid prescriptions