The Autorité des marchés financiers fined a leading Canadian insurer $25,000 related to the distribution of creditor insurance.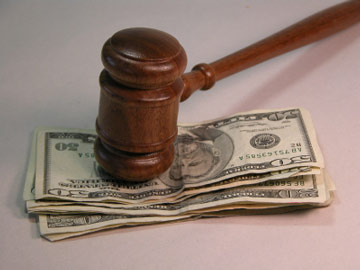 Foresters Life Insurance company was fined $25,000 by the Autorité des marchés financiers (AMF) for violating Quebec's distribution regulations regarding creditors group mortgage insurance products.

"When Foresters Life Insurance Company was notified by the regulator in Quebec, we took appropriate steps and arrived at an agreement that was satisfactory to the regulator," Lori Abbott, Forester's manager of corporate marketing said to LHP. "Both the regulator and Foresters Life Insurance Company agreed that the details of that agreement are confidential and cannot be divulged."

Foresters ran into trouble because it didn't notify the AMF of its distribution guide when the company was selling creditor group mortgage insurance through a distributor in Quebec, according to FlashFinance.ca.

Foresters is facing censure for selling 241 to 264 of these products over nearly four years.

The AMF also reprimanded Foresters for failing to meet its demands, or for having done so inadequately with answers that were incomplete, late, incorrect or inconsistent.

In reaction to this, the insurer has withdrawn its distribution guides for creditors group mortgage insurance and general leasing creditors group insurance.

Foresters has also agreed with the regulator that if it wishes to distribute these products in Quebec it should submit new distribution guides that comply with the applicable regulations and laws.