Insurtech platform finds overreliance on work-provided coverage, and under-usage of cost-effect term life option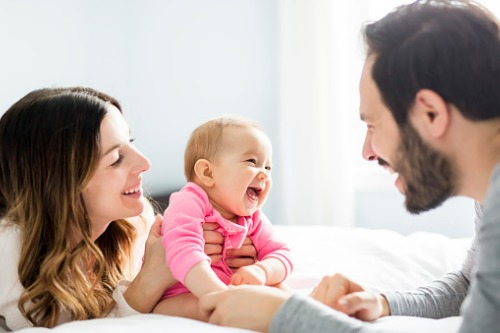 A new survey by insurtech platform PolicyMe has concluded that nearly four fifths of Canadian parents with dependent children have life insurance – though it's not all good news.
In an online survey of 1,000 Canadians with life insurance who are members of the Angus Reid Forum, PolicyMe found that 77% of Canadian parents with dependent children have life insurance. However, just 33% of parents with children under 18 have term life insurance, which PolicyMe said meets the needs of the vast majority of parents with dependents.
Seventy per cent of Canadian parents have life insurance as a benefit through their employer; within that cohort, 44% depend on it solely, leaving them at risk as employer-provided coverage is typically not enough to protect a whole family.
The survey also found many parents get protection not through term life insurance, but through other more costly options. That could be bolstering the perception among 50% of parents without life insurance that getting it would be too expensive.
"Most parents should have life insurance to protect the financial future of their family, but we need to educate more parents about the best way to protect their family," said PolicyMe co-founder and CEO Andrew Ostro. "Too often we see the same mistakes happening over and over again due to poor financial advice. Parents have a lot of expenses, and most don't have a lot of extra money at the end of the day."
According to PolicyMe, 25% of parents with dependent children have mortgage life insurance, which is not portable and is designed to pay off the remaining balance of a mortgage in case a creditor passes away, rather than providing financial protection for the family of a parent who loses their life.
Another 22% of parents with dependent children have bought permanent life insurance. Because permanent life insurance costs anywhere between five and 15 times more than term life insurance, PolicyMe argued, it often does not suit the needs of adults who don't expect to have dependent children or parents well into the future, and should be considered seriously only by high-net-worth individuals and possibly older Canadians above 55 years old.
And 23% of parents bought life insurance coverage for their children, which PolicyMe said was usually not necessary. While parents frequently get this coverage to put money aside for their children, it said setting money aside in a savings account that they can easily withdraw from – as opposed to paying premiums for a product they're unlikely to ever make a claim against – typically makes more financial sense.
"There's simply no reason parents should have to spend more than what is necessary to protect their loved ones," Ostro said.