Report by Statistics Canada reveals number of people receiving benefits has increased but claims have fallen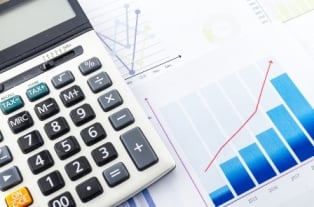 There has been an increase in the number of people receiving employment insurance benefits, according to a new report from Statistics Canada.

Its figures for February show that 548,700 people received EI benefits – an increase of 4,200 compared to January.

Looking at the figures provincially, there were increases in Saskatchewan, by 3.5 per cent; Alberta, by 2.4 per cent; Ontario by 1.1 per cent; and Quebec by 1.1 per cent. By contrast, figures in Nova Scotia revealed a 1.7 per cent decrease, while the remaining provinces reported little change.

On a year-on-year basis, the figures were perhaps more striking: the total number of EI beneficiaries in Canada was up 34,700 or 6.7 per cent. Despite this increase, however, the number of beneficiaries has been relatively stable since the summer of 2015.

Another intriguing figure, however, was a report that employment insurance claims actually slumped by 4.5 per cent during February: reaching 238,000. This represented the first decline since September last year. There were fewer claims in seven provinces in total, with particular note for British Columbia, where claims dropped 10.6 per cent; Nova Scotia, with an 8.2 per cent fall; and Ontario with a 7.8 per cent drop. Compared to 12 months earlier, overall employment insurance claims dropped 4.7 per cent across the country primarily due to fewer claims in Ontario.