The firm's insurance arm is forecasting a rise in claims based on an unexpected trend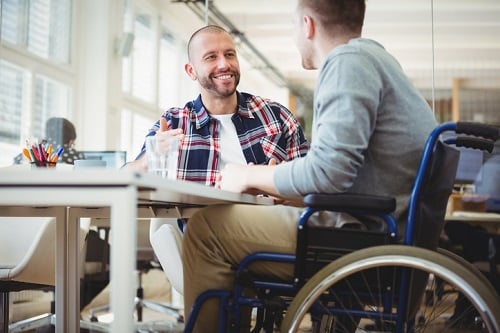 In general, a strong economy is favourable for companies as consumer confidence and investor optimism tend to rise during these periods. But new research suggests that Canadian businesses should consider one downside.
RBC Insurance is forecasting a 4.7% increase in long-term disability (LTD) rates this year — thanks to the strengthening Canadian economy. The firm says a proprietary algorithm it developed has uncovered a link between LTD claims and GDP growth rates.
"Businesses in Canada spent $7.5 billion for LTD coverage in 2016, which is the third largest cost to a group benefits plan after health and dental," said John Carinci, vice president and head of Operations and Client Experience at RBC Insurance. "Knowing that LTD rates are expected to rise is important information that businesses can use to help manage those costs, support their employees and ensure their operations continue to run smoothly."
According to the firm, GDP acceleration and economic growth comes with a corresponding increase in the incidence of LTD claims. Conversely, when the rate of GDP drops, so does the incidence of LTD claims. The model reportedly predicted an increase in the incidence of LTD claims at the start of 2017, which was fairly close to the actual rate of increase relative to 2016.
"It is believed that during challenging or uncertain times, workers can be concerned about job security and performance, creating significant mental and/or physiological stress," the firm said in a statement. "As the economic outlook brightens and GDP rises, workers may begin to feel more secure and the pent up stress and anxiety can take its toll, making them more likely to succumb to illness and taking a leave from work to recoup."
To head off and manage possible LTD claims, RBC Insurance suggested several measures:
Put additional emphasis on Employee Assistance Programs (EAP) to support employees as GDP rises
Create contingency plans to avoid being understaffed during times of positive economic growth, including a buffer for potential claims
Search for group benefit plans that have flexible options, such as allowing employees to return to work part-time while still receiving benefits
Make sure employees understand their coverage and use return-to-work benefits such as financial planning, rehabilitation, and other services
Related stories:
Workers health group blasts Tim Hortons' benefits rollback
Employer-sponsored health and wellness benefits declining