The latest figures showed across-the-board strength both domestically and internationally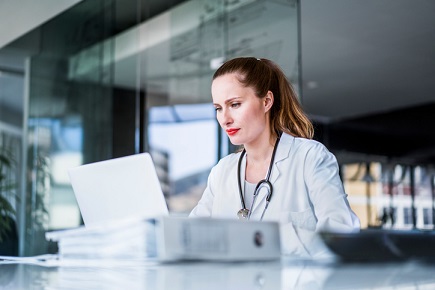 The Canadian Life and Health Insurance Association (CLHIA) has released the 2018 edition of its annual Canadian Life and Health Insurance Facts report. According to the report, demand for life and health insurance products continued its growth in 2017 in both domestic and international markets.
"This demonstrates that Canadian and international policyholders continue to understand the positive impact that insurance products can have on their financial and physical health and well-being," said CLHIA President and CEO Stephen Frank.
The reported number of Canadians with coverage grew to an estimated 29 million in 2017, including 22 million who owned a reported $4.7 trillion in life-insurance coverage.
Total benefits paid by the industry rose 4.3% year-on-year to some $92 billion. That consisted of:
$12.5 billion in life insurance benefits ($7.2 billion in death benefits, $5.3 billion in disability benefits, cash surrenders, or dividends);
$34 billion in health insurance benefits (with $11.3 billion for prescription drugs, accounting for around 35% of Canada's total prescription-drug spending); and
$45.3 billion in retirement benefits
Of the health benefits paid, $11.3 billion went to drug coverage. The report noted that specialty drugs had an outsized effect, accounting for 31% of prescription-drug costs in 2017 even though they represented only 2% of the total number of claims. "The cost of specialty drugs is anticipated to reach 40% of prescription drug costs by 2022," it said, citing figures from Express Scripts Canada's recent Drug Trend Report.
Meanwhile, premiums in Canada grew to over $110 billion. That growth was led by life insurance (up 5.5%) followed by health insurance (up 5.2%) and annuities (up 3.5%). Looking at gross amounts, Canadians paid:
$21.4 billion in life-insurance premiums (80% in individual insurance and 20% in group),;
$46.2 billion in annuity and pension premiums; and
$43 billion in health-insurance premiums
Health insurance premium payments included $29.2 billion for extended healthcare; $9.3 billion for disability; and $4.5 billion for other insurance such as accidental death and dismemberment, long-term care insurance, and critical-illness insurance.
"Individual life insurance has grown faster than group in the past decade," the report said, noting that its share of the life market expanded from 55% in 2007 to 61% in 2017. "This is mostly driven by growth in individual term life insurance."
The CLHIA said there were more than 150 life and health insurers with operations in Canada. Of those, there were 93 life insurance and annuity providers and 133 health insurance providers; 70% of those in the health-insurance space also participated in the life-insurance business.
"Canadian life insurers operate in more than 20 countries," the report said, adding that significant growth outside of North America has caused a doubling of foreign operations over the past five years.
Related stories:
Generic and biosimilar access top NAFTA priority for Canadians: CGPA
CLHIA reacts to IMC report on private-drug claims