A new study compares the risk across countries based on a host of factors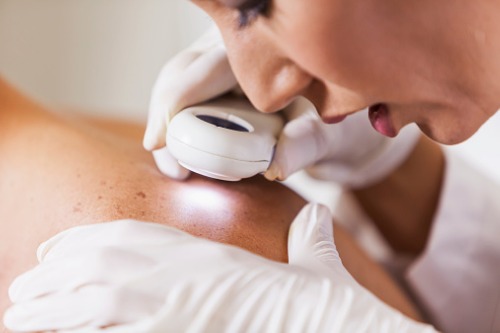 A newly released study of different nations' susceptibility to skin cancer suggests that Canadians are at high risk of developing the disease.
Canada has been ranked 19th on a list of 62 countries that are most vulnerable to disease, reported CTV News. Derma.plus, a German organization that provides dermatological advice, considered factors such as average UV light, the population's average skin tone based on demographics, and rates of new cancer diagnoses to grade the included nations.
Highest on the skin cancer index was New Zealand, whose score of 10 was attributed to its vast amounts of sunshine, predominantly white population, and skin cancer incidence that's among the highest worldwide. Next was Australia with 9.67; Switzerland, Sweden, and Norway followed far behind, with scores in the 5 range.
"While Canada doesn't get at much sun as some countries on the list, it placed 19th on the list with a score of 3.41 in large part due to our skin type score, which was determined by looking at our ethnic distribution," CTV News said.
The least susceptible nations were Bangladesh, Iraq, and Egypt, all of which garnered index scores of 1. Most African nations were not included in the study.
The study also graded countries' efforts to treat skin cancer based on a Socioeconomic Treatment Index that cross-referenced skin cancer death rates against average income and national health spending. On this score, the top-ranking nations were Sweden, Switzerland, and Italy; Canada ranked 22nd.
In terms of mortality rates, Australia had the lowest score with a 13% skin cancer death rate; the highest death rate was found in Nigeria with 67%. In Canada, the figure was found to be 21%.
Around 80,000 cases of skin cancer — including more than 5,000 cases of melanoma, the most lethal kind — are diagnosed in Canada, reported CTV News. According to Prof. Dietrick Abeck, chief medical adviser for Derma.plus, the global incidence of non-melanoma and melanoma skin cancers sits at 3 million and 150,000 each year, respectively.