A new survey gives encouragement for those calling for greater private health care in Canada.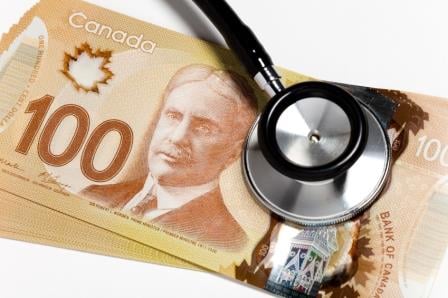 A new survey is offering the perfect platform for calls for a greater private health care involvement in Canada.

More than half of Canadians over 55 have to wait at least two days to see their doctors when they are ill. The survey of wealthy country countries ranked Canada dead last in terms of timely access to health care.

With the government seemingly unable to meet the needs of Canadians, the industry is arguing this is an opportunity for the private sector to play a greater role in health care in the country.

"The Canadian life and health insurance industry strongly supports the fundamental role of Canada's public health care system," said Wendy Hope vice president of external relations of the CLHIA. "However, we believe that there is room for improvement and the industry is willing to work with governments to find workable solutions."

Over 30 per cent of the respondents were forced to wait six or more days to see a primary-care provider and their counterparts in 10 other countries were able to see a specialist faster than elderly Canadians.

"A lot of the provinces have tried to get the right matches – the right number of [health-care] providers in the right places – but because there's so much interprovincial migration of health-care providers, that's been less than successful," CMA president Chris Simpson said to the Globe and Mail.

At least 50 per cent of the respondents in every province said they had to wait at least two days to see their doctor or nurse, compared with the 11-country average of 32 per cent. France fared best on timely access to primary care, followed by New Zealand and Germany.

"Access to primary health care and to specialists remains a challenge in this country and it has not improved since 2007. … That's despite substantial investments in the health system," Jeremy Veillard, vice-president of research and analysis at the Canadian Institute for Health Information (CIHI) said to the Globe and Mail.