Plans for a Canadian Drug Agency and funding toward rare diseases may not address the root causes of problems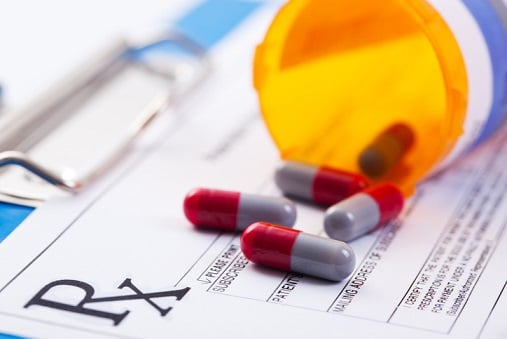 Last week's federal budget didn't include details for a national pharmacare program. However, Finance Minister Bill Morneau did announce two measures to deal with problems relating to prescription drugs in Canada: the creation of a Canadian Drug Agency, and a pledge to put $1 billion over two years toward the cost of drugs to treat rare diseases starting in 2022-23, with up to $500 million per year ongoing.
The two measures are expected to go a long way toward bringing relief to Canadian patients who face the burden of high drug costs. But according to health policy expert Joel Lexchin, there's still a long way to go.
"The new Canadian Drug Agency is supposed to work with the provinces and territories … [in] both assessing effectiveness and negotiating prescription drug prices on behalf of Canadians," Lexchin, Professor Emeritus of Health Policy and Management at York University, said in a recent commentary.
He noted that two arms of the Canadian Agency for Drugs and Technology in Health (CADTH) — the Common Drug Review (CDR) for drugs in general and the pan-Canadian Oncology Drug Review (pCODR) for drugs used to treat cancer — are already in charge of assessing cost-effectiveness. While both use strong decision methods, their recommendations can be ignored by provinces and territories. And while they take submissions from patient groups — the vast majority of which are partially funded by manufacturers of the drugs they comment on — they do not consider the views of consumer groups, who may have a different opinion on the value of drugs.
Negotiating prices, meanwhile, is the current purview of the pan-Canadian Pharmaceutical Alliance (pCPA). While it has saved over $1.2 billion as of March 2017, Lexchin argued that more could be done. "The savings are only passed onto public drug plans [and] not to people covered by private insurance nor to those who pay out-of-pocket, the most vulnerable group," he said. The pCPA's non-transparent price negotiations, along with its limited negotiating power — provinces are not bound to cover every drug the pCPA negotiates for — are other shortfalls.
"Will the new Canadian Drug Agency be able to deal with the shortcomings of CADTH and the pCPA?" Lexchin asked.
Focusing on drugs against rare diseases, he noted that seven of the top 10 best-selling drugs worldwide are designated in the US as "orphan drugs," treatments for diseases so rare that the manufacturer isn't expected to recover the capital invested in research without government assistance. That's partly due to the practice of "high-tech salami slicing," where pharmaceutical companies subdivide a rare disease into smaller subsets of diseases — cancer into breast, lunch, stomach, and pancreatic cancer, for example — based on genetic markers that are used to define a rare condition can actually manifest in more than one disease.
He also argued that clinical trials for drugs are woefully inadequate. As a case in point, he referred to eteplirsen, which treats Duchenne muscular dystrophy and costs US$300,000 yearly. The US Food and Drug Administration (FDA) approved it based on a trial that involved only 12 people, and looked at changes in the level of a muscle protein that are unlikely to produce any significant clinical benefit.
"So, while a new agency and money for drugs for rare diseases are certainly positive steps forward, they are only very partial steps on the road to the desired destination: a pharmacare plan that would cover drugs for everyone in Canada," Lexchin said.