The Panama Papers are stealing all the headlines – but now an insurance broker has been charged with a different type of tax fraud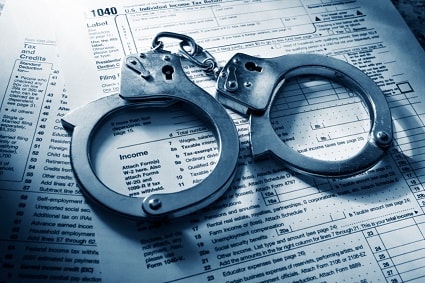 It's hard to watch a TV news bulletin or log on to a website without hearing more news about the Panama Papers and it's possible links to tax evasion and money laundering. However, tax fraud is far from an isolated concept: as the case of one insurance broker has proven.

Anthony May was arrested earlier his week on two counts of filing false tax returns in 2008 and 2009.

A report at Patch.com highlights that the broker was the owner and operator of Clients First Financial, which sells life insurance products; as well as controlling Advantage Life Settlements which served as a broker for individuals selling their own life insurance policies.

It has now been alleged that May operated from an office suite while also renting the space to other insurance agents – all while failing to report significant gross receipts he enjoyed from insurance commissions, as well as business rental income and life settlement broker fees.

Now May faces a potential three years in prison, one year of probation and a fine in the region of $250,000.