The research underscores the need to educate people based on health as well as wealth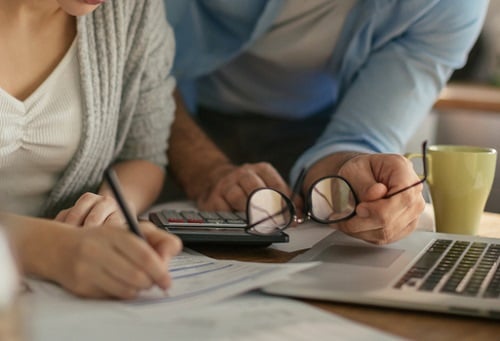 New nationwide research from the US has provided further evidence for a strong link between an individual's BMI and their financial status.
A study published in the Journal of Financial Counseling and Planning looked at data for more than 6,000 adults aged 51 to 64. The group was divided into three categories based on BMO (normal, overweight, and obese); they were also split into subgroups based on household income, net worth, and health measures like number of chronic illnesses and perceived health status.
Based on the results, there were a proportionally higher number of obese or overweight individuals among men (80.3%) compared to women (77.3%). However, the prevalence of obesity was higher for women than men (46.3% vs. 39.2%).
Looking at the association between financial status and BMI, obese women were found to have significantly lower income (US$56,548) and net worth (US$115,403) than those who had normal weight (U$80,129 in income and US$219,691 in net worth) or were overweight (US$65,113 income and US$177,063 net worth).
However, the correlation between income levels and BMI was more statistically significant among men than women; in other words, wealth has a significant influence on body weight for both men and women, while income had a more substantial influence on BMI for men.
Focusing on the male population, obese men registered the lowest levels of net worth, with US$149,903 compared to US$166,675 for those of normal weight and US$189162 for the overweight cohort. They were also found to have the most physical health problems and be the least educated.
"When individuals consciously choose healthier options in their daily lives, they also tend to make better choices when it comes to making financial decisions," said Yoon Lee, Ph.D., an associate professor at Utah State University who conducted the research. "These findings reiterate the importance for financial educators, health educators, dietitians and policy makers to work together to help prevent and reduce the rate of high BMI."
"This research has important implications for the field of personal finance," added Rebecca Wiggins, executive director of the Association for Financial Counseling and Planning Education (AFCPE). "By recognizing the connection between financial and physical health, financial professionals can provide a more holistic approach to help individuals and families achieve financial well-being."