Preliminary poll findings indicate resistance to policy moves that switch to lower-cost biosimilars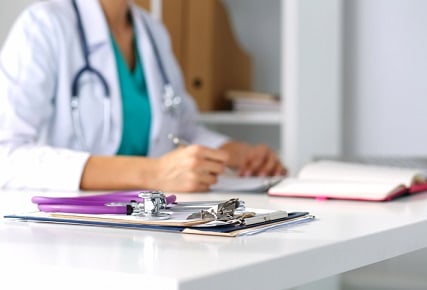 The Alliance for Safe Biologic Medicines (ASBM) has shared preliminary results from a survey asking prescribers for their views on several key policy issues surrounding the treatment category.
The group took responses from a population of 575 biologic prescribers split evenly among six countries — France, Germany, Italy, Spain, Switzerland, and the United Kingdom. The largest group of prescribers, representing 47% of respondents, said they practice in a hospital setting, with the rest in academic medical centres (23%), private/family practices (18%), multi-specialty clinics (8%), community settings (3%), and other settings (1%).
When asked how much importance they place on having the sole authority to decide, along with their patients, on the most suitable biologic medicine to treat their disease, a strong 82% majority said it was "very important" or "critical." That's compared to 72% of respondents in a 2013 poll where ASBM asked the same thing.
The survey then asked how important it was for the biologic prescribers, in a situation wherein pharmacists have the option to dispense a biosimilar substitute, to have the authority to attach a "dispense as written" or "do not substitute" instruction to a prescription. An 84% majority said it was "very important" or "critical" to be able to prevent a substitution, more than the 74% of respondents to the 2013 survey who said the same.
The survey also revealed some opposing views to non-medical switching. To a question asking how comfortable they were with switching patients to a biosimilar for non-medical reasons, particularly costs, 58% said they were "somewhat uncomfortable" or "very uncomfortable." When the switch was initiated by a third party, however, that percentage rose to 73%.
And when asked about their views on government tenders on biosimilars, 63% said that it was "very important" or "critical" for such tenders to be awarded to multiple suppliers. An even stronger majority of 83% said factors besides price — including reliability of supply, patient support services, manufacturer reputation — ought to be considered in national tender offers.
"While comfortable with prescribing biosimilars, Europe's physicians want to have multiple options to choose from, so they can make the best medical decision for their patients - whether that's the originator product, or one of its biosimilars," said Andrew Spiegel, executive director of the Global Colon Cancer Association, in a statement.
"Countries looking to duplicate Europe's success with biosimilars may look to these results for guidance," added Michael Reilly, executive director of ASBM, in a statement.