Coaching can bridge gap between HR and talent development, says Michael Bungay Stanier, senior partner and founder of coaching organisation, Box of Crayons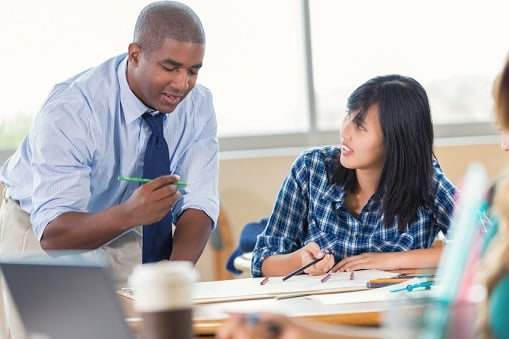 Michael Bungay Stanier, senior partner and founder of coaching organisation,
Box of Crayons
, told
ATD
that companies are seeing a shift in their atmosphere and culture as the stereotypical traditional office becomes outdated.
"For instance, some companies now operate with an entirely virtual team. Others have offices with both in-house employees and virtual team members," he said.
"You might work with people in Canada, London, or Dubai; thanks to technology, we really
can
connect with people anywhere in the world. This, of course, means that we might not meet these co-workers in person."
Stanier pointed out that there is an argument that talent development has become more difficult as a result.
"How can we encourage people to learn and grow if we've never even met them? Others have a hard time with talent development in an office setting where they see their employees maybe once a week," he said.
"So, how can we bridge the gap between human resources and talent development in a global way? The answer is through coaching."
He said organisations don't need to wait for a once-a-year HR training day to start developing the talented employees they know they have, nor do they need to do it all in person.
"All it really takes to help develop talent is effective coaching and, conveniently enough, a good coaching conversation can happen in 10 minutes or less. And coaching others helps not only them, but also you," he said.
"First, when you build a coaching habit, you help eliminate feelings of overdependence, overwhelm, and disconnect. When you coach your employees, they become more self-sufficient, which means they develop more autonomy: the skills needed to solve problems and create solutions on their own."
Coaching can reduce your workload
Stanier said coaching allows managers and their teams to focus on specific things —directing energy where it's needed.
"Handing over some of the power to your employees will encourage them to offer their ideas and insights, learning from their experiences as they go, thus further developing their skills," he said.
"Coaching at this grassroots level connects managers to their team, something especially important in a virtual setting."
Stanier points out that coaching can be particularly useful for global enterprises because it allows managers a greater understanding of "the nuances of their employees' environment, even if those employees are halfway around the world."
"Being more connected means both sides understand each other better, leading to more meaningful conversations with clearer outcomes," he said.
"Talent development through coaching is easier than you thought, no matter the employee's location. But here's the real secret: Coaching is all about asking questions. All you need to do to help your employees learn and develop is ask them the right questions—and give a little less advice."
Stanier said asking the right initial question will focus the conversation, and asking the right follow-up questions will encourage further answers and exploration.
"Following up with questions that leave room for discussion allows employees to ask for what they need from you and leaves them feeling invested, less overwhelmed, and clear about the path they need to take to reach their goal," he explained.
Below, Stanier shares a coaching 'cheat sheet':
The kick-start question: What's on your mind?
The AWE question: And what else?
The focus question: What's the real challenge here for you?
The foundation question: What do you want?
The lazy question: How can I help?
The strategic question: If you're saying yes to this, what are you saying no to?
The learning question: What was most useful here for you?
"Asking these seven effective coaching questions – whether by email, by Skype, by phone, or in person – and truly listening to the answers allows you to consider employees' perspectives and experiences, regardless of geographical location," he said.
"And asking these questions will make your interactions more meaningful. Not only are you and your employee working together to resolve an issue; you as manager are working to close the gap between talent development and human resources.
"You're making coaching a routine habit, which means you're making talent development a routine habit too."