The announced plan to switch to lower-cost treatments hasn't gone over well with a particular group of stakeholders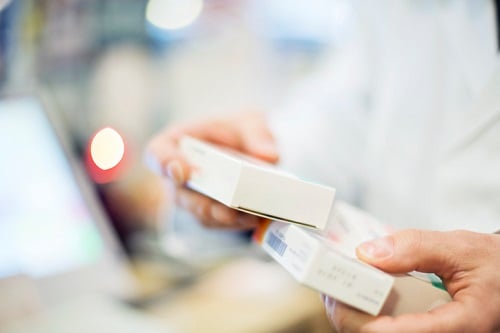 Late last month, the government of British Columbia announced a policy to switch from covering an array of biologic drugs to their lower-cost biosimilar equivalents. It was touted as a Canada-first move to get in line with European jurisdictions where the treatments are recognized as safe and effective, as well as a way to cover more people and fund new drugs under the provincial pharmacare plan.
The announcement was welcomed by Biosimilars Canada, the national association representing Canada's biosimilars industry. "Switching or transitioning patients from original biologic treatments to their corresponding biosimilar medicines is the responsible choice for those who manage drug budgets," said Jim Keon, president of the association.
But another group of stakeholders, represented by the Alliance for Safe Biologic Medicines (ASBM), was far from receptive. "Biosimilars are highly similar to the original biologic medicines but not identical, therefore they have not been considered 'generic' drugs or appropriate for substitution for the original product without involvement of the prescribing health care provider," the group said in a statement.
While acknowledging that governments can turn to biosimilars as a way to control costs and improve access to biologic therapies, the ASBM argued that BC's announcement amounted to "non-medical switching" — switching that results for or is driven by policy changes rather than the patient's best medical interest.
In its original policy announcement, the BC government said that affected patients — including those with rheumatoid arthritis, plaque psoriasis, psoriatic arthritis, diabetes, Crohn's Disease, and ulcerative colitis — will have until November 25 to work with their health-care team to transition from their current biologic prescription to its biosimilar equivalent. After that, the government program will not cover the original biologic drug for the conditions, barring "exceptional cases" where continuing coverage may be considered.
"Canadian physicians have expressed serious concerns with third parties forcing non-medical biosimilar switching of patients who are stable and well-treated on their current medicine, effectively removing patient care from the physician's authority," the ASBM said.
Citing its 2017 Canadian prescriber survey, the association said 64% of Canadian prescribers weren't comfortable with a third party switching a patient's biologic medicine for non-medical (e.g., cost) reasons. It also found 83% saying that it's "very important" or "critical" that prescribing physicians decide on the most suitable biologic for their patients. Similarly, 79% considered it "very important" or "critical" to have the authority to specify "Dispense as Written" or Do Not Substitute" on a prescription for biologic medicine. And a comparable proportion (82%) supported the use of switching studies before a third party can be allowed to automatically substitute a biologic equivalent.
The association also pointed to Health Canada's recommendation that decisions to move a patient to a biosimilar "should be made by the treating physician in consultation with the patient and taking into account available clinical evidence and any policies of the relevant jurisdiction."
In its announcement, the BC government said it decided on its planned move following a consultation with stakeholders as well as voices of support from prescribers and patient groups, including the BC Society of Rheumatologists, Doctors of BC, BC Pharmacy Association, Health Canada, the Patented Prices Medicine Review Board, and the pan-Canadian Pharmaceutical Alliance.