A lack of family doctors is just the tip of the iceberg for the beleaguered province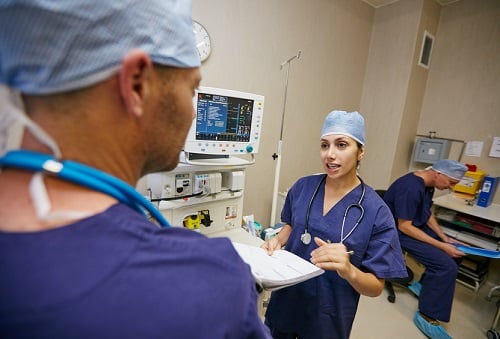 Victoria family doctor and former Doctors of BC President Bill Cavers has reported that doctors in the province are being forced to take on a heavier workload due to an exodus of family practitioners from the profession, according to a CBC News report.
"The amount of paperwork has gone up tremendously ... and that's frustrating because it detracts from the normal clinical flow," said Cavers in an interview on CBC's
BC Almanac
. As British Columbians are getting older, their healthcare needs are increasing. "With these factors, we estimate we need about 450 new graduates per year to keep up with demand right now. And we're graduating about 300."
BC government estimates from 2013 reported that there were approximately 200,000 people in the province without a family doctor. That same year, it set a goal to provide all residents with access to a family doctor by 2015 via a $132-million program called
GP for Me
. Unfortunately, the province has fallen far behind its objective.
"We know we've been falling behind in terms of total numbers for several years," said Cavers, adding that the problem is not just limited to general practitioners. "We have a shortage of pharmacists, of nurses, of social workers — all of the health care professionals. We know that the demand in the population is climbing, so we need to look and reorganize the way we're delivering care."
Cavers has suggested that realigning the system for care delivery could ease the pressure from increasing demand. Some tasks could be redistributed from doctors to other professionals: going over the list of medications, for example, might be a job better handled by pharmacists.
Lack of coordination between health authorities and practitioners is also a problem, according to Cavers, particularly because it sometimes makes accessing a patient's entire medical history difficult or impossible. It would be greatly beneficial for the provincial government to "produce a computerized system that allows doctors to share information, and not have to do the same work again, and again and again," Cavers said.
Related stories:
Doctors: Canada needs to do better in end-of-life care
Huge scandal over doctors' pay