Policy experts urge Canadian negotiators to fight threats to fair and affordable access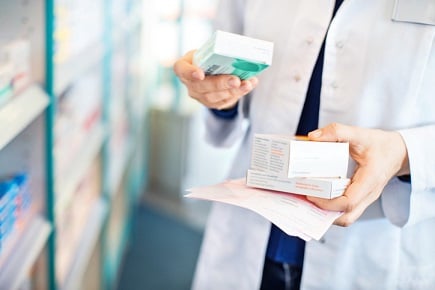 As talks proceed on an updated North American Free Trade Agreement (NAFTA), two policy experts warn Canadian officials to be mindful of its impact on access to affordable medicines.
"First, US trade negotiators have long favoured the interests of pharmaceutical manufacturers," said Ruth Lopert of George Washington University and Steve Morgan of the University of British Columbia School of Population and Public Health in a recent think piece.
In the piece published by the
Toronto Star
, they noted Canada has a history of conceding to trade terms that favoured the US pharmaceutical industry. In the 1980s, the Canada-US free trade agreement required the elimination of early generic drug competition in Canada. The original NAFTA deal in the 1990s, meanwhile, required that policies favouring Canadian drugmakers be scrapped.
In the current NAFTA negotiations, the authors said, the US is expected to push for longer monopolies on patented medicines, which would delay low-cost generic medicines from entering the market. Constraints on pharmaceutical pricing and coverage policies may also be imposed.
The piece cited the 2003 Australia-US Free Trade Agreement (AUSFTA) negotiations. US representatives claimed that the use of comparative cost-effectiveness assessment to determine which drugs to include in Australia's universal drug plan was a "threat" to market access for US products. In the end, however, the Australian government successfully defended its practice.
"If Canada is to have universal pharmacare anytime in its future, NAFTA renegotiations must prioritize the protection of evidence-based coverage decision-making and price negotiations," the authors said. "[T]he only way to ensure all Canadians have affordable access to genuine pharmaceutical innovations is to assess each drug according to criteria that are rigorous but fair to every manufacturer."
Lopert and Morgan said Canada must prepare to fight any attempts to insert provisions that would impede assessments of clinical and cost-effectiveness. They noted the current US administration's efforts to repeal Obamacare, which would result in increased healthcare costs and reduced coverage for tens of millions of Americans.
"If it's willing to do that to its own citizens, this administration will likely also attempt to coerce Canada to do the same to Canadians by way of NAFTA provisions that would prevent implementation of an equitable and sustainable universal pharmacare system," they said.
Related stories:
Life and health body outline priorities for NAFTA talks
NAFTA negotiations key for life and health insurers' prosperity, says CLHIA