In focusing on money, the ministers in talks on healthcare funding renewal may be forgetting what really matters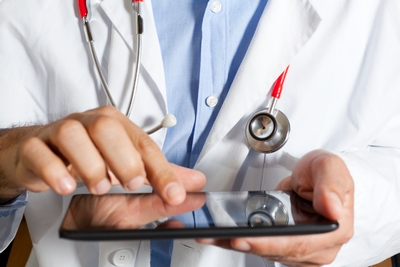 A Monday meeting between federal and provincial ministers to hash out a new health accord ended with both sides no closer to an agreement. The bone of contention is the same issue that has caused the division over the past few months: healthcare funding.
"The federal Liberal government refused to meet the province's demands for larger annual increases in the Canada Health Transfer," wrote columnist Tom Brodbeck in a piece published by the
Winnipeg Sun
. "Instead, federal Finance Minister Bill Morneau proposed a guaranteed annual CHT increase of 3.5% and $11.5 billion over 10 years for targeted home care and mental health funding."
The proposal was just a slight adjustment to the current arrangement between the provinces and the federal government, which is that health transfers would be tied to nominal GDP with a minimum yearly increase of 3%. Ministers representing the provinces turned down the offer, standing by their demand for at least a 5.2% annual increase in the Canada health transfer.
"[The provincial ministers] insist the federal government is not living up to its commitment of being equal partners in the delivery of health care and claim that a lack of federal funding will result in a deterioration of services for Canadians," said Brodbeck. "It's the same dog-and-pony show Canadians witness every year, or every few years when health care funding comes up for renewal."
Brodbeck blasted the money-oriented manner in which the meetings have been conducted, pointing out that if the amount of funding were the key to solving Canada's healthcare problem, then it should have been solved over the past decade. "The federal government has been increasing health care funding to the provinces by 6% a year for the past 10 years… And there's really nothing to show for it," he said. "We have the same long wait times for joint replacement surgery, diagnostic imaging and emergency care that we had a decade ago. There is no measurable improvement to the system. More money solved nothing."
Where did the money go, if not toward improved healthcare outcomes? If the
Globe and Mail
contributor is to be believed, it went into sinkholes in the government system. "The billions in additional funding simply got lost in government bureaucracies, higher salaries, and richer pensions for health care staff," said Brodbeck. "Meanwhile, Canada's health care outcomes remain poor compared to other industrialized nations that have universal health care systems."
The situation, as he sees it, is the result of Canada's single-payer, government monopoly system of healthcare, which according to him doesn't work very well.
"[N]o matter how much money the feds and the provinces put into the system, it doesn't provide Canadians with high quality medical services. It provides them with a health care waiting system where medical services are rationed out based on predetermined annual government budgets, as opposed to demand."
Related stories:
Wait times for medical procedures hits two-decade high, says study
Canada's high healthcare spending belies modest-to-low performance