Research indicates that presenting a strategy goes a long way toward stimulating interest among clients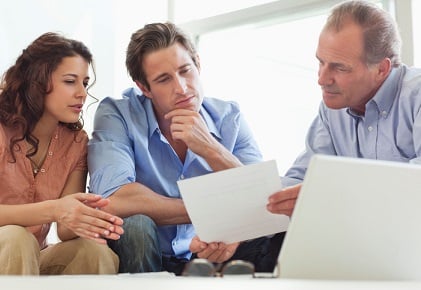 There's a divergence between what consumers think of annuities and what their advisors are telling them when it comes to retirement income solutions, according to a survey conducted by Greenwald & Associates and CANNEX.
The fifth annual Guaranteed Lifetime Income Survey marked the first time researchers drew responses from both advisors and consumers. As reported by InsuranceNewsNet Magazine, participating consumers have a strong interest in guaranteed lifetime income, with two thirds saying they saw high value in having that on top of their government-provided pension.
Despite holding that view, however, some participants still react negatively at the mention of the word "annuity." According to the research, 35% of consumers would be less interested in a product offering guaranteed income if it were labelled as an annuity compared to if they were offered an unnamed product with the same benefits.
The finding suggests that advisors must rely on communication and education to dispel any confusion over annuities, said Cannex Head of Annuity Research Tamiko Toland.
"I think one of the confusing aspects of these products is that they actually provide a set of different values based on what the client is looking for," she told the publication. "Sometimes they're sold more as a bond alternative. Sometimes they're sold purely for income."
Toland noted that consumers actually appreciate the features of annuities, but have an ingrained negative reaction to the term "annuity" because of negative information they may have received from peers or the media.
That view was echoed by study director Doug Kincaid of Greenwald & Associates, who recommended that annuities be framed as a strategy.
"When we talk about it as a product — especially as an annuity — you start to see consumers' interest in it chip away as people get more skittish," he said.
According to Kincaid, the researchers guided consumers they polled through a "floor plan" of determining their retirement expenses, determining how much they could cover through Social Security, and then obtaining a product that provides income to cover the difference. At the end of the exercise, they find that they have money left over to invest or spend as they want.
"What we saw is a large amount of interest from the consumers we surveyed — 71% said that seemed to be a good strategy for them," Kincaid said. "When you're shown exactly what an annuity does and it gives you this guarantee throughout retirement, all of a sudden consumers are really on board with annuities and interested in what annuities can do for them."