Parkinson Canada has harnessed technology to help healthcare practitioners and pharmacists treat people living with the disease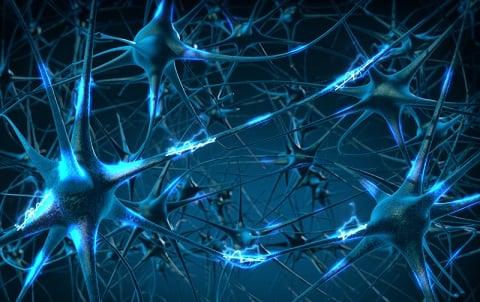 With research to find a cure for Parkinson's still ongoing, patients with the disease are forced to adopt a strategy of managing the symptoms. This means a lot of medication, so the potential side effects and possible adverse effects must be explained properly. Compliance is also critical, as dosages and timing of medication are critical factors in living with the disease.
It's plain to see that pharmacists are important stakeholders in the fight against Parkinson's. Realizing this, Parkinson Canada has launched an online learning module entitled:
Parkinson's Disease Management
. This is designed to help pharmacists understand Parkinson's medications and advise their patients living with this degenerative brain disease.
"Parkinson's is a complex neurological disease and is best treated by a team of health care professionals," said Parkinson Canada Senior Manager for Education & Support, Grace Ferrari. "Pharmacists are a primary source of information for patients about medications, not only their prescription drugs to treat Parkinson's, but also over-the-counter medications, and interactions between food and drugs. We know that the practice of pharmacy is evolving from one of dispensing medication to one of patient-centeredness, so it is important that we provide this online learning module to help pharmacists quickly identify their patients' needs and provide the most relevant help."
Developed by Greta Mah, the clinical pharmacist for the Parkinson's Management Program and the Geriatric Day Hospital at Toronto's North York General Hospital, the module uses scenarios to give learners a better grasp of drug treatment options at different stages of the disease. Learners who finish the course should be able to recommend appropriate adjustments to medications, recognize and manage various typical symptoms, and describe the pharmacist's role in caring for patients at different stages.
The organization also tested a pilot medication mobile app during the World Parkinson Congress last month in Portland, Oregon. It can potentially help health-care practitioners select the most relevant treatment options and develop patients' self-management skills.
"We were very excited to share this application at the World Parkinson Congress," said Grace Ferrari. "With more than 4,000 people onsite, it was the perfect opportunity to gather expert feedback on the tool from all the key potential user groups, including patients, care partners and a variety of health care professionals and researchers."
The experts behind the app are Tejal Patel and Feng Chang. Their work on Parkinson's has been published in the Canadian Pharmacists Journal, and they have also authored a Parkinson Canada medication booklet.
Related stories:
Insurer enhances critical illness insurance
New app may help avert health budget crisis