Survey by LIMRA estimates $2.1 trillion of existing in-force coverage fulfils just two thirds of households' need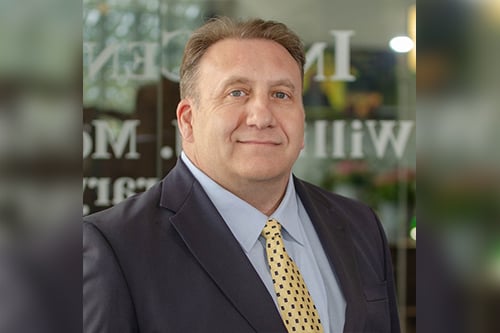 While the COVID-19 pandemic has had a broadly catastrophic impact on Canadians' health and wealth, it's arguably produced some happy accidents in the life insurance space. Some have pointed to the accelerated adoption of digital and simplified solutions in the midst of lockdown measures; on the consumer side, the heightened focus on mortality and business continuity has more people asking how to get life insurance, how it could impact or benefit their tax planning, and other questions.
With both those developments, the stage is set for Canada to finally address its long-standing coverage gap. How big is that gap exactly, and which segments of the population are most in need?
Getting a current picture isn't easy. Depending on how one counts, it's been just over four months after the world's financial markets suffered the most violent fits induced by the novel coronavirus. The situation is still fluid in many ways; economies around the world, including Canada, are still in the midst of recovering, a broad range of sectors face existential questions, and the threat of a second wave still hangs in the air.
The best Canadian professionals can do, at least for now, is to look at the most recent pre-pandemic snapshot – and that's exactly what LIMRA has sought to provide with an analysis of the life insurance market opportunity in Canada.
A lagging trend
Extrapolating from a survey of 4,118 Canadian households conducted in the third quarter of 2019, LIMRA estimated that around 10.7 million households around the country have life insurance coverage, representing 68% or around two thirds of the country. The total in-force market is pegged at $2.1 trillion, with $200,000 in coverage for the average household with life insurance.
That leaves an estimated 5 million households – 32% of the Canadian population – with a possible coverage problem. Based on the study, 30% of Canadian households believe they're lacking in coverage, with 2.3 million having no life insurance at all and 2.4 million underinsured.
"Some of the contributors to an underinsured market include a lot of factors external to the industry," LIMRA Senior Research Director Jim Scanlon told Life and Health Professional.
Before the novel coronavirus rocked the world, Scanlon said, many households still bore scars from the 2008 global financial crisis and its eventual impact on jobs, workplace-provided coverage, and income. Still, things had improved significantly from an employment standpoint, allowing people to once again reach for life milestones that increase their need for coverage.
"If you buy a home, get married, or have a child ... your need for insurance spikes, but people may not move as quickly as they otherwise should to put the protection in place," he said. "So sometimes we see that life insurance protection trails a person's life events and development."
Based on the number of respondents with reportedly insufficient coverage and their answers to certain questions – how many additional years of income protection they felt they still needed, for example – LIMRA estimated that the average unrinsured household needs an additional $350,000 in coverage, while underinsured households have a coverage gap, on average, of $150,000 conveying a direr situation than some previous studies of Canada's life-insurance shortfall.
Estimating Canada's coverage chasm
Looking at the demographic breakdown of underinsured households, they found that 27% have dependents under age 18; 28% have income under $35,000; and 30% are under the age of 35. Those three findings, taken together, triangulate a well-known reality in the life insurance industry.
"Young parents are simply a vulnerable segment of the population. They always have been," Scanlon said. "There are many things that go into it, but when it comes to younger families with children, many struggle financially, and it can be tough for them to make coverage a priority in their own budgets. So the industry has to play its role in providing affordable insurance."
Another significant demographic cluster is those with household incomes of at least $100,000, which according to LIMRA represent 26% of the underinsured market. And somewhat surprisingly, shortfalls in coverage are still observed among Canadians 65 and older, who represented 14% of underinsured households.
"Today we have much older populations that are retired and removed from the workforce. They're still affluent, but they don't have those traditional life insurance needs," Scanlon said, pointing to priorities more common among retirees such as final expenses and ensuring their spouse is taken care of. "There are also those elements of procrastination and delayed awareness that the industry is always trying to explain and counteract."
The study calculates that the total coverage need across all uninsured households is $800 billion, while that for all those underinsured is $360 billion. That represents a $1.2-trillion chasm that the country's life-insurance industry still needs to bridge.
Beyond traditional touchpoints
That's not for lack of trying. As Scanlon is quick to stress, the industry is always reaching out to households who may need additional coverage and protection. But there are certain areas where the consumer can end up getting in their own way.
"We haven't confirmed this in Canada, but we know lots of U.S. consumers think that coverage is more expensive than it actually is," he said. "And someone may realize their need for coverage as they go through a significant life event or make a major decision, but they don't act on it immediately and end up forgetting it altogether."
That means on top of identifying clients who need coverage, insurance professionals face the challenge of making contact just as clients feel the inclination to get coverage. That applies not just to the traditional touchpoints like marriage, new parenthood, and homeownership, but also other events such as starting a business, changes in workplace-provided coverage, and taking out a loan.
"The other part of it is to act at a strategic level, because this is really an industry-wide issue," Scanlon said.
Among the reportedly uninsured and underinsured Canadian households in LIMRA's survey, 43% said they were likely to buy life insurance within the next 12 months, equivalent to over 2 million households planning to purchase additional in-force coverage of $500 billion in all. Those intentions may have increased since then because of the pandemic.
But to cultivate a solid, sustained appreciation for life insurance among a wider base of households, Scanlon said, would require industry-wide messaging. In the U.S., organizations such as Life Happens accomplish this through consumer awareness programs. More broadly, he suggests an umbrella approach where the industry would make a concerted effort to improve people's knowledge of the life insurance value proposition, including how much it costs, where to get it, and the different options people they have.
"How do we bring life insurance to those who feel they need it? It's not something an individual broker or firm can do," Scanlon said. "So the solution should go beyond marketing tactics."