A first-of-its-kind study looks at the habits that put men across Canada at risk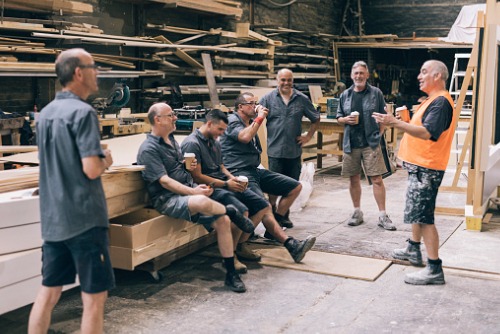 Seventy-two per cent of adult Canadian men regularly demonstrate two or more unhealthy habits, according to a new study conducted for the Canadian Men's Health Foundation (CMHF).
The first-of-its-kind research, which considered behaviours rather than diseases, examined five key habits that are related to chronic disease: diet, sleep, exercise, smoking, and drinking. Looking at each factor, the study found that:
62% of Canadian men have an unhealthy diet;
54% get too little or too much sleep;
59% do not get 150 minutes of moderate-to-strenuous exercise each week;
39% have unhealthy alcohol consumption; and
20% smoke cigarettes
Those who exhibited no unhealthy behaviours, classified as "very healthy," comprised only 6% of respondents. Participants who exhibited only one unhealthy behaviour (22%) were considered healthy, those with two (31%) were deemed borderline, and respondents with at least three of the behaviours listed (42%) were considered unhealthy.
"Most Canadian men can move up a rung by changing just one unhealthy behaviour," said CMHF President Wayne Hartrick. "They can go up two rungs by changing two behaviours, like eating five fist-sized servings of fruit and getting seven hours of sleep. It's about having the control to veer away from disease versus [saying] 'Oops, I've got it, it sucks and why didn't I prevent it!'"
According to CMHF Chairman Dr. Larry Goldenberg, 70% of men's chronic health conditions are caused by lifestyle rather than genetics, which effectively means they're within people's control.
"We now have a platform to evaluate health behaviours of Canadian men over time," Goldenberg said. "I hope other researchers will use this platform to study different populations around the globe and design targeted interventions to engage men to live healthier lifestyles."
Related stories:
Women with 'healthy' bodies still face long-term health risks, study finds
Mental health tool kit for women launched