Guidance, guidelines, and sample policies are needed to address its impact on the workplace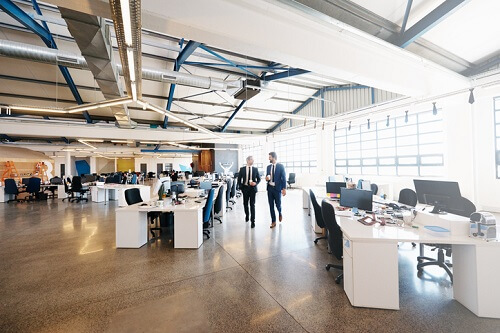 With roughly six months to go before the legalization of marijuana in Canada, the majority of employers around the country are still not prepared for its potential effects on the workplace.
According to a new survey conducted by the Human Resources Professionals Organization, Business of Canabis (BofC), and Public Services Health & Safety Association (PSHSA), 71% of employers are still not prepared for the legalization of marijuana.
The study, which took responses from 680 HRPA members in January 2018, found that 47.8% of HR professionals were concerned about ensuring safe workplaces. Another concern was the lack of clarity around best practices, as employers reportedly seek guidance, guidelines, and sample policies to best address the legalization of marijuana in the workplace.
"Employers are simply not yet equipped with the knowledge and the resources they need to ensure that their workplaces are prepared for legalized marijuana," said Scott Allinson, vice president of Public Affairs at HRPA "Balancing these legal changes with the imperative to provide a safe workplace for all is a challenging transition – and employers need the right tools for the job."
The research follows up on a previous report by HRPA titled
Clearing the Haze: The Impacts of Marijuana in the Workplace
. The 2017 study found that HR professionals were worried about marijuana's impact on employees operating motor vehicles, disciplinary procedures, work performance, employees using heavy machinery, and attendance.
Past research by HRPA also found only 11% of respondent companies have a policy to address medical marijuana in place; likewise, only 11% had ever had to accommodate an employee who was prescribed medical marijuana.
As for marijuana coverage, the 2017 study found only 4% of employers offering it at the time. However, it also noted that marijuana coverage could offer cost savings in some cases. For example, the anti-nausea medication Zofran used by chemotherapy patients cost roughly $40 per pill, while a marijuana joint cost around $2 or $3.
The idea of including marijuana in drug plans has historically been contentious. Aside from the lack of a dedicated drug identification number (DIN) from Health Canada for the substance, questions about its risk and effectiveness have generally made insurers hesitate to include it in their policies.
Related stories:
What will recreational marijuana will mean for medicinal market?
Insurers more open to cannabis coverage, says advocacy group