BMO Private Wealth senior manager on the value of a holistic debt management plan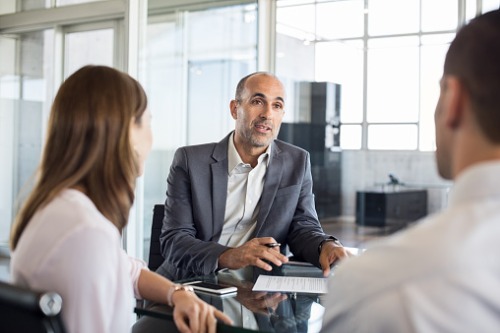 Advisors must ensure high-net-worth clients have enough cushion in their debt management plan to absorb unexpected shocks and an increase in interest rates.
Neil Hershcovitch, Head, Ultra High Net Worth (UHNW) segment, BMO Private Wealth, warned that in today's environment, where debt is generally less expensive than equity, advisors must structure their solutions for clients with an appropriate buffer.
Rather than good or bad debt, Hershcovitch prefers to emphasize "appropriate" debt and whether the HNW family can afford to service it.
He told WP: "Irrespective of the size of either the debt piece or the individual or the corporate using it, you have got to look at the affordability of servicing that debt and thinking through how much cushion there is to absorb any unexpected events.
"Ensure there is a good strategy around debt repayment but also ensure that debt grows income or earnings, and is growing wealth through diversified investments."
Central to this is an effective debt management plan; something that must be tailored to the individual or family. Downturns or shocks have to be factored in given the consensus we are top of the market and late business cycle.
Hershcovitch argued that this has to be accompanied by a strong client relationship, which is advice-led and not transaction-based. He added: "That's where you build the trust and loyalty, and you get a much better outcome as a true financial partner.
"[BMO] advisors do well in playing a key role with clients, not just for them, but across the wider family. As the scope for wealth increases, so generally does the complexity."
A holistic approach is important when dealing with significant wealth, so it's vital to revisit risk appetite and overall strategy. Also, an advisor has to be able to deal with strong personalities – for example, the debt instrument a client may come to you with may not be appropriate for their situation.
Hershcovitch said that moving away from product and focusing on intangibles is also a key component. An advisor should know how the client deals with wealth and what they think about the next generation. Do they have young children or older children? Do they hold family meetings and who governs them?
He added: "That would then lead into things like philanthropy and finding underlying causes with authenticity that they are looking to support. It's not just around the product, but it's around how to preserve and protect the wealth of the family, and how to continue to grow it in line with the values of the family."