'Our slogan is prudent, probable, and predictable, which works for HNW retirees'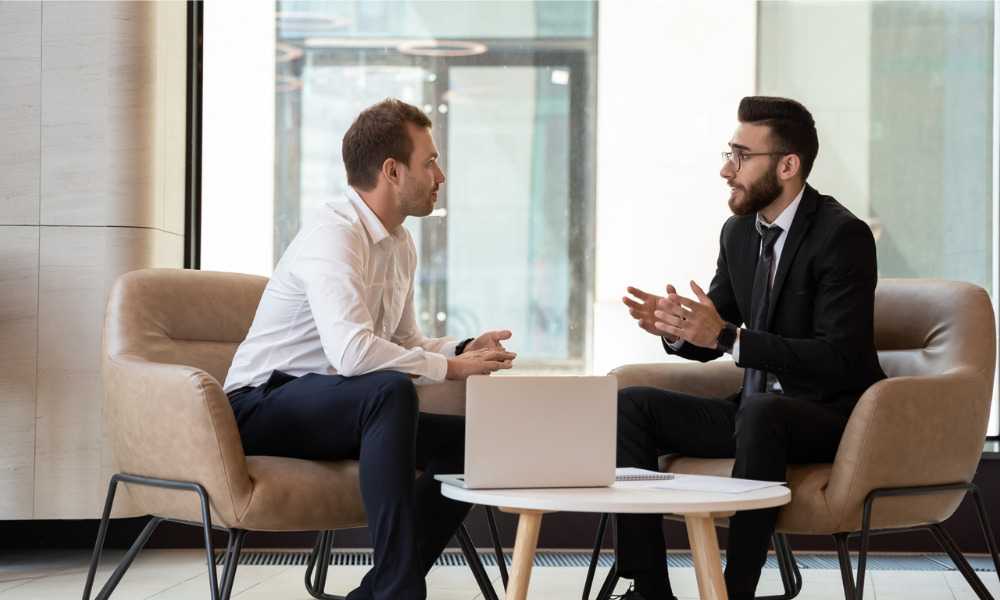 Travis Forman is the first to admit that he has a restless streak, but it's served him, and his career as a wealth manager, well.
"I tend to dive right in to the deep end and take things on with everything I've got," Forman, an advisor who runs a successful practice with Harbourfront Wealth Management in British Columbia, told WP Talk. "But, then I also get bored. Once I've made it to the top of the mountain for a challenge, then it's like, 'Well what's next?' The great thing about financial services is that it keeps you on your toes because there are so many things that play into wealth management."
The field has delivered all Forman hoped, and he's built his practice through several stages. The first was by trial and error, but a mentor taught him to invest back into the practice to build it. While others were buying BMWs, he hired an assistant.
You can listen to Forman's full conversation on WP Talk's podcast, sponsored by Mackenzie Investments, here.
"Freeing up that time to cultivate relationships and spend time on the wealth management, versus the infrastructure side, right out of the gate, was critical because you need to get to a critical mass of assets under management in order to have the business continue to grow," said Forman.
He's also marketed, first contacting lawyers and accountants, but then developing a corporate workshop series to teach corporate, then health and accounting, staff about financial planning. He now speaks to large groups, which has helped him attract higher net worth clients that have more sophisticated wealth management needs.
When asked how young advisors can build their assets under management (AUM), Forman recommended joining a larger wealth management practice and "becoming an important cog in the wheel of that and then, ultimately, hopefully working toward a succession plan with an advisor who's transitioning out into retirement." They could also build relationships as branch level advisors and transition into an independent firm or company wealth management program from there.
Forman left IG Wealth Management a few years ago because he felt he was outgrowing its platform. After talking with many others, he found Harbourfront a natural fit.
"When you really looked under the hood at Harbourfront, it was a collection of top talent from different firms across Canada," he said. "Why wouldn't I want to be involved with that kind of thoroughbred pedigree because I can only continue to learn more and improve my skill set in order to have a more successful business."
Forman's enjoyed working at Harbourfront because this boutique firm is malleable and innovative, so can have and execute great ideas. Four years ago, after checking out what pension plans and endowment funds were doing, it created a private debt fund, private real estate fund, and private equity fund, which he expects to soon crack $1 billion in private AUM.
Now, what he's most worried about is how to inflation-proof portfolios. So, he's allocating private real estate and private credit with very short durations loans to portfolios.
"It's a great way to inflation proof that fixed income portion of the portfolio," he said. "
While he doesn't expect upcoming returns to be as healthy as they've been, Forman said Harbourfront's private funds are largely insulated from the current volatility.
"We're still expecting to do what we would normally do with our clients' portfolios," he said, "but with maybe not as attractive returns as the last two years through COVID. They're moving forward, though, on a prospect practice management basis. So, we can expect to continue to grow at a very high level," he said. They now have a $40 million target and have already had $13 million in new net deposits so far this year. "Our slogan is prudent, probable, and predictable, and that works very well for the market that we're going after, which is basically a higher net worth retired market."
You can listen to Forman's full conversation on WP Talk's podcast, sponsored by Mackenzie Investments, here.