The firm has announced new fund series as well as US dollar options on certain portfolios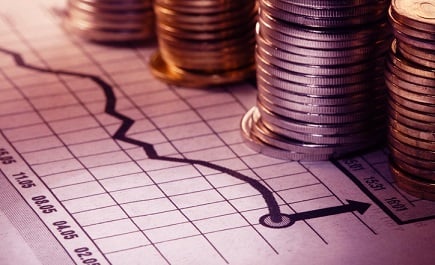 TD Asset Management (TDAM) has announced a series of changes to certain TD mutual funds and TD Managed Assets Program (TD MAP) portfolios, as well as a new series for the TD Fixed Income Pool.
Cash-flow series extensions
The firm announced the launch of new FT8 series extensions, which it said would be effective on or about January 29, 2019. The new series extensions, designed to give more options for investors seeking cash flow from their mutual-fund investments, will aim to provide an 8% target annualized distribution rate option on certain existing fee-based cash flow series: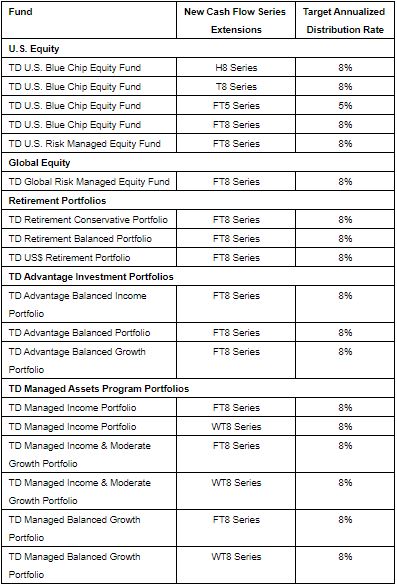 TDAM will also launch new cash flow series extensions for the TD US Blue Chip Equity Fund, opeiong up two potential payout rate options of 5% and 8% for the FT5 and FT8 series, respectively.
New USD purchase options for certain TD MAP portfolios
TDAM has also announced new US dollar purchase options on F-Series and W-Series — with a launch date announced to be on or about January 29, 2019 — for certain TD MAP portfolios:

F-series for TD Fixed Income Pool
Finally, TDAM has introduced F-Series units for the TD Fixed Income Pool, a fund designed to provide efficient fixed-income diversification through exposure to Canadian and global debt.
"The active management and asset allocation decisions of the Fund utilize the expertise of multiple investment management teams at TDAM, with the goal of seeking to deliver value, enhancing yield and diversifying risk," said lead portfolio manager Geoff Wilson, managing director at TDAM.
The fund can also provide investors with access to:
A variety of TDAM fixed-income strategies in one solution that strives to offer a competitive management-fee structure;
Strategic and tactically diversified fixed-income exposure with underlying assets selected from across risk profiles, sectors, maturities, and geographies; and
The expertise of TDAM's various Portfolio Management teams and in-house independent credit research analysts
Follow WP on Facebook, LinkedIn and Twitter