The vast majority of respondents could not define 'fixed income investments,' and nearly half had none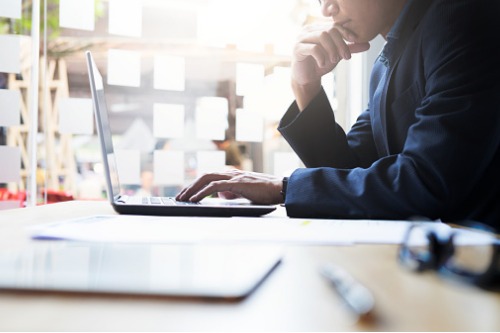 Despite the critical role fixed income plays in investing, there appears to be a severe and widespread lack of awareness concerning the asset class.
In its newly released Fixed Income. Not Fixed Thinking survey, BNY Mellon Investment Management found that a majority of American adults regardless of age, income, education level, and other demographic characteristics have limited understanding of fixed-income investing.
Among those polled, only 8% were able to provide the definition of fixed-income investments; over a third selected "I don't know." And while survey participants expressed broad uncertainty about the term, 67% expressed a belief that equity investing "requires more knowledge and skill" than what is needed for fixed-income investment.
"Fixed income provides some of the most versatile and vibrant investment options available and yet there exists around it a sense of confusion and misperception," said Andy Provencher, head of North American Distribution, BNY Mellon Investment Management, in a statement.
The chief misconception, he noted, is the notion that fixed income becomes important only during the immediate run-up to retirement, or during the decumulation phase.
"Beyond its role in 'de-risking' portfolios in preparation for retirement, fixed income can play a crucial part in an investor's portfolio at any age," he said.
Nearly four tenths (39%) of all respondents reported some portion of their investment portfolio was allocated toward fixed-income assets, but their answers betrayed a lack of clarity on various fixed-income solutions and how bond investing works.
Half of those who participated believed that the holding individual bonds rather than purchasing a bond mutual fund is the best way to maximize the value of fixed income in one's investment portfolio. Nearly half (44%) believed that bonds must be held to maturity, and 43% thought that fixed-income returns cannot get close to equity fund returns.
The survey also uncovered a lack of knowledge on the range of fixed-income solutions available to investors:
Among those who said they have no allocation toward fixed income, 44% admitted that it was due to a "lack of understanding of different fixed income classes";
Over half of all respondents said they "do not understand at all" when it comes to global bonds (63%) or corporate bonds (51%); and
A 54% majority of all participants said they do not understand the meaning of high-yield bonds, or "junk bonds"
There was also a lack of clarity on the part played by fixed-income allocations in retirement planning:
28% expressed a belief that fixed-income investing is useful only for retirement planning; and
40% said they do not know at what point in time the average investor should consider having a fixed-income allocation in their portfolios
"The credit markets are complex, often inefficient and not easily understood," said Gautam Khanna, Senior Portfolio Manager at BNY Mellon investment firm Insight Investment. "Fixed income asset managers with deep investment expertise in U.S. and foreign credit markets can help demystify this asset class for investors and help them target inefficiencies that may be present."